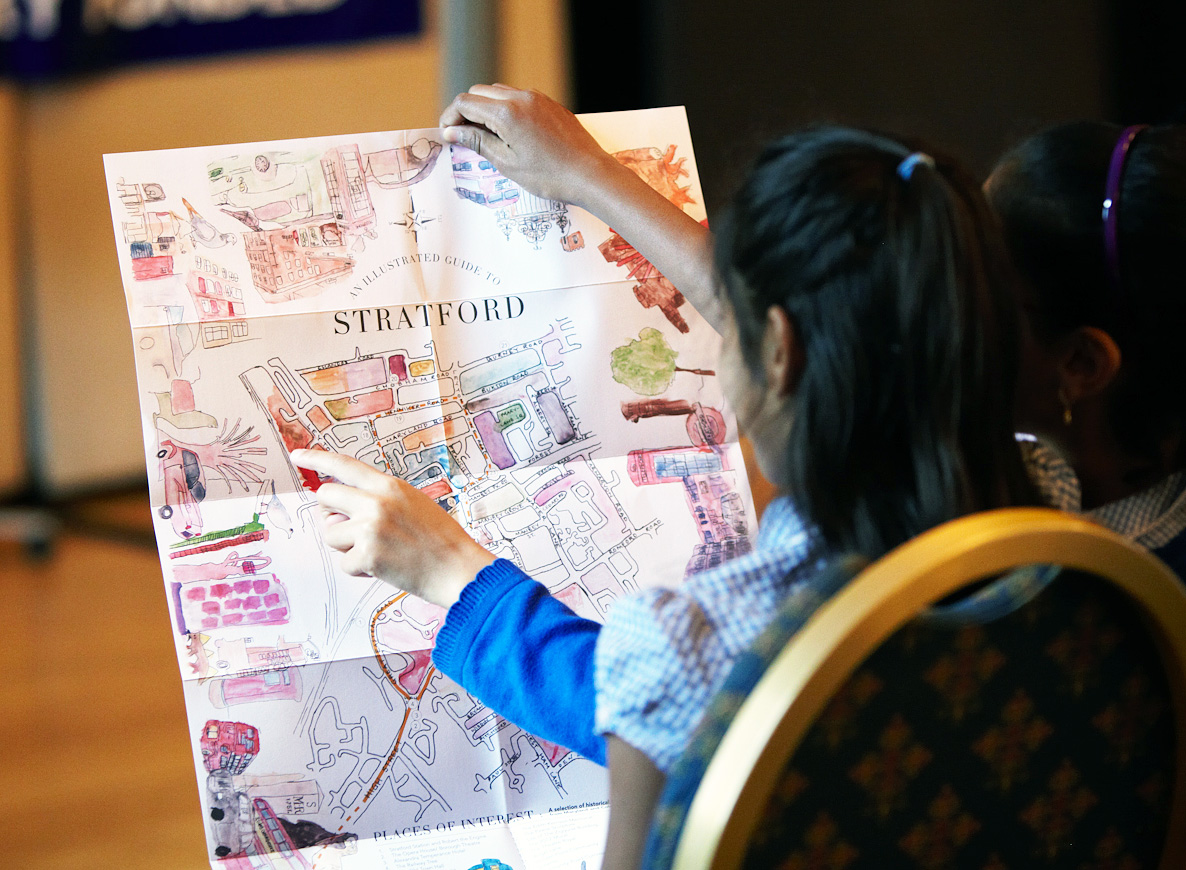 Image: Simon Way
Around 90 pupils turned out to celebrate the culmination of the 'Stratford Explorers' project, bringing with them their teachers, families and friends, local press, and were joined by some older residents from Holden Point Community Scheme, who contributed some of the more colourful memories of Stratford.
"....when they modernised it recently, they took all the floorboards up at the top, and they found tons of peanut schells! People used to buy peanuts outside and they would all drop through the floor, and that's what they found when they did it all up."
Pam, remembers the Theatre Royal in the 1950s.
The pupils learnt about some of the local history of Stratford, and combined this research with their conversations with the older people to devise a 'guided walk' around the area, taking in past and present sites such as: Stratford Station and Robert the Engine, the Alexandra Temperance Hotel (now the Discover building in which A.N.D is housed), Angel Lane, The Theatre Royal, Yardley Building, and the Gurney Memorial.
After bountiful cake, pupils led tours of the guided walk featured on the map they devised.
The map was drawn together by illustrators Mark Long and Mark Oliver, and features original illustration interspersed with the pupils' own work.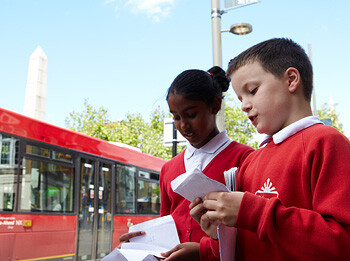 The Stratford Explorers project was delivered in partnership with Eastside Community Heritage, and was funded by Heritage Lottery fund. Find out more about the project here, or visit the Stratford Explorers blog to view the work
Many thanks to Lynne Brackley for all of her hard work on this project.
Download the map below, and start exploring!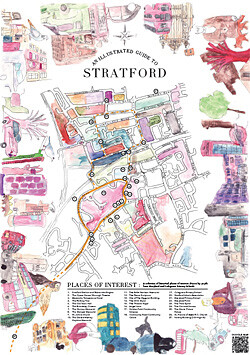 Download Stratford Explorers Map (front) (1.87 MB Pdf)
Download Stratford Explorers Map (back) (2.02 MB Pdf)