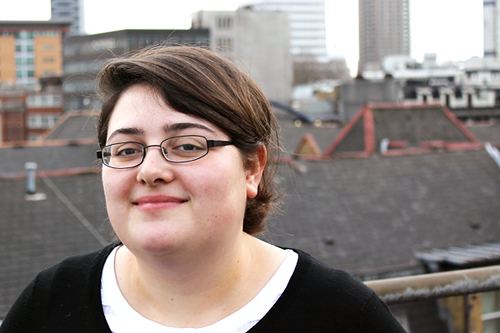 A little over three months ago the Arts Fundraising and Philanthropy Programme appointed eleven graduates to the inaugural Arts Fundraising Fellowship Programme. The first of its kind in the UK, the Programme is an intensive 12 month training programme to equip eleven Fundraising Fellows with the theoretical knowledge and practical experience to make a significant difference to the arts fundraising landscape.
Each fellow will gain practical work experience at leading arts organisations across England, and I was fortunate to be selected as a Fundraising Fellow for A New Direction. Working at A New Direction interested me due to the organisation's focus on young people's creative and cultural development and the role this development plays within educational and employment settings.
My responsibilities at A New Direction include identifying and researching potential donors, writing applications for funding, developing an organisational Case for Support, and managing the fundraising database.
Having successfully completed my first three months as a Fellow, it seems appropriate to reflect on what I have learnt, my highlights so far and what I am looking forward to in the New Year.
Key Learning
Fundraising at a strategic level: a key objective of the training programme is that all Fellows make a clear and tangible contribution to their respective organisations. The team at A New Direction have illustrated that, in order to have a successful culture of fundraising within your organisation, funding objectives must be fully integrated into your daily operations. Within my first week I met with team members from across different departments to discuss their goals and objectives, permitting me to strategically plan my fundraising – in the short term and in the long term – in a way which suits the wider team.
New ways of communicating: At the establishment of the Arts Fundraising Fellowships, Sir Peter Bazalgette commented on the need for arts organisations to "get better at asking". Humorously described by the Management Centre's charismatic trainers as "bad first date syndrome" arts organisations' fundraising ask often focuses more upon themselves and their past donor relationships, rather than the interests of their prospective donors. Fundraising isn't about talking about yourself and your organisation in a more interesting way; it is about talking about the donor and highlighting what you know about them. I have found this way of thinking extremely useful when writing funding bids for A New Direction and approaching prospective supporters.
Highlights
Acclaimed arts fundraiser Michael Kaiser states "creating important art and programming is central to good fundraising" – that at the root of successful fundraising is art that is important, meaningful and value for money. By providing connections between the creative, education and employment sectors, A New Direction's work has clear value and provides exciting and important projects to fundraise for.
In December I enjoyed attending the launch of A New Direction's 2013 Annual Review: My Culture, My London at the House of St. Barnabas in Soho. The report examines the way children and young people engage with culture in London, with the launch providing the opportunity to meet delivery partners and supporters who contribute to A New Direction's work.
Looking Forward
In the early months of 2014 I am looking forward to developing A New Direction's Case for Support – a core document which details our work and underpins all fundraising efforts. The document will be tailored to different audiences, and will involve collaboration with the research and communications team to build a detailed, well-targeted discussion of A New Direction's work.
I am also interested in extending my work with our fundraising and data management systems. Fundraising is about relationships, and records of interactions and discussions are crucial to building a fundraising strategy and moving forward. This year we will implement a new management and tracking system, and I am interested to see how this influences the pace and quality of my work.
---
The Arts Fundraising Fellowship Programme is managed by the Arts Fundraising and Philanthropy Consortium – comprising London-based development and fundraising enterprise Cause4, the DARE Fundraising Academy, Opera North, the University of Leeds and leading arts organisations across England. The programme is Arts Council Funded.
---
Like this blog?
We send out a monthly digest of all our blogs, news and updates - sign up here to receive straight to your inbox - www.anewdirection.org.uk/newsletter
You can also follow us at @A_New_Direction