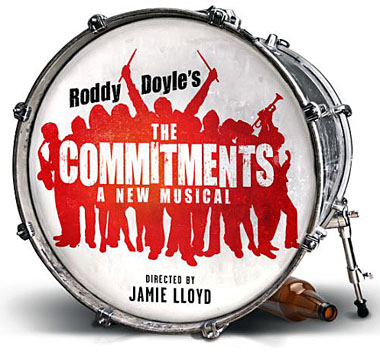 Strong Voices connects vulnerable and disadvantaged young people to arts and cultural opportunities. To provide more opportunities to youth groups working with these targeted groups, we are able to offer tickets to some of London's most exciting cultural activities: trips to West End shows, to leading theatre, dance and music venues and includes post show talks with the cast and crew.
Youth organisations that work with vulnerable and disadvantaged young people can get tickets for just £1.50 per young person (normally tickets are at least £30 each).
This is for young people aged 15-19 (up to 25 for those with disabilities) and each group must bring a minimum of 10 young people (maximum 50).

The arts organisations can tailor their activities for additional needs if notified in advance.

If the £1.50 cost per young person is a barrier, do contact us to arrange a flexible offer.
The Commitments
We have 24 tickets left for this event (including youth worker tickets) on 24 September 2014 at 7:30 at The Palace Theatre.
The Commitments, Roddy Doyle's best-selling novel, is now live on stage for the very first time.
Featuring soul classics Night Train, Try A Little Tenderness, RiverDeep, Mountain High, In The Midnight Hour, Papa Was A Rolling Stone, Save Me, Mustang Sally, I Heard It Through The Grapevine, Thin Line Between Love and Hate, Reach Out, Uptight, Knock On Wood, I Can't Turn You Loose and many more.

The Commitments is the story of Jimmy Rabbitte, a young working class music fan, who shapes an unlikely bunch of amateur musicians and friends into an amazing live act, the finest soul band Dublin has ever produced. The humour kicks in as the band get to know each other and their instruments, and proceed through early rehearsals for their first gig. Just as they improve and begin to get a name for themselves they combust.

To book tickets for your youth club please email Emma Pask
For more information about the Strong Voices programme go here
This offer is delivered in partnership with Mousetrap Theatre Projects, a charity dedicated to bringing the magic of theatre into the lives of young people.