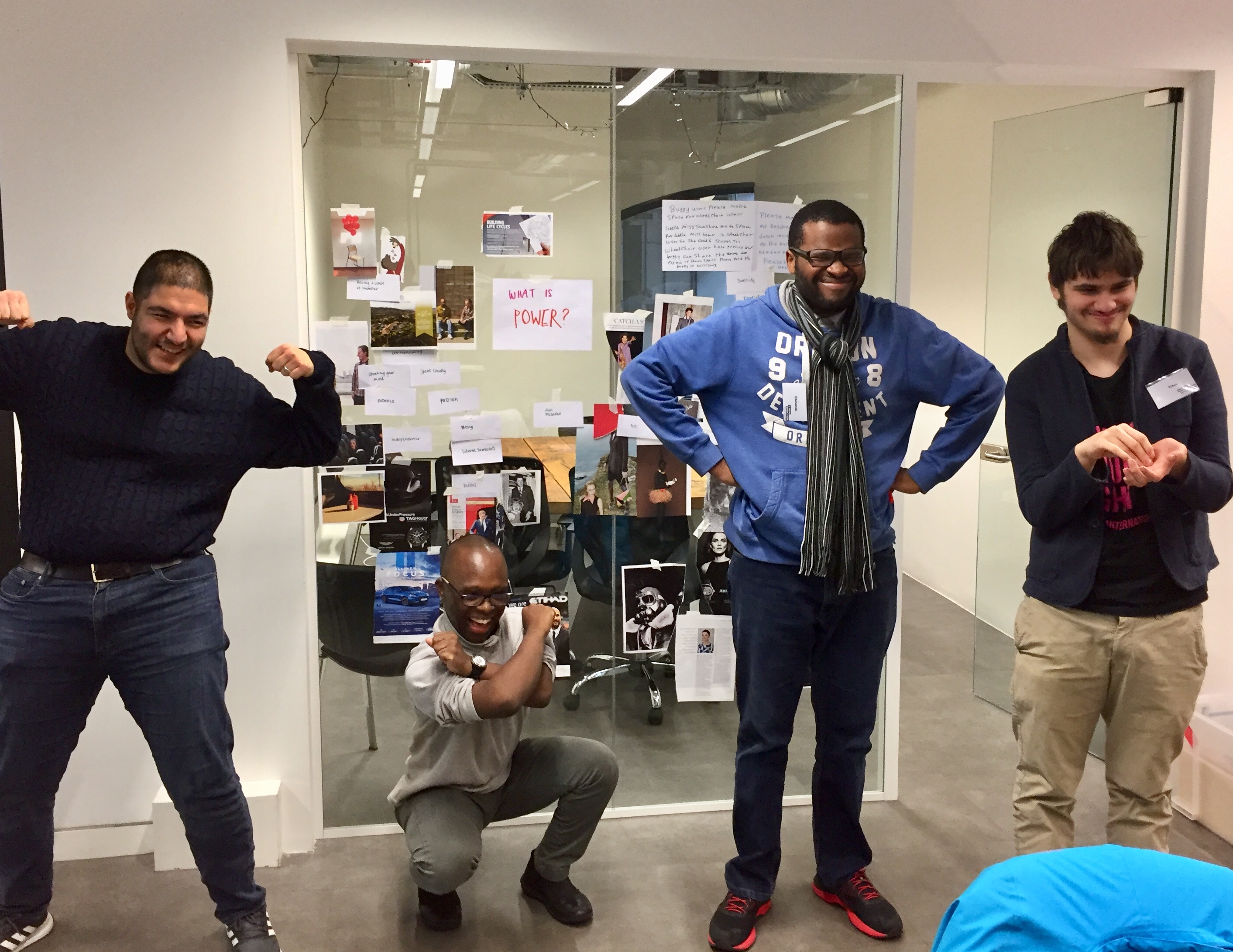 UPDATE, 13 MARCH 2020: Following a conversation with Tate, we are sorry to let you know that I Am At Tate Exchange Festival will not be going ahead as planned from 24th – 28th March.
This has been a very difficult decision to make, and we understand this will be a huge disappointment for everyone involved, however, in light of recent developments and updated government guidance around Coronavirus, our primary concern is for the welfare of festival attendees.
We would like to thank all of the students, teachers and partners involved in planning the festival for all of their hard work, and everyone who has booked a place at a festival event for their interest.
We will be in conversation with the Tate Exchange team to discuss how and when we can revisit the programme at a later point, and will keep you updated about this.
---
The theme of this year's I Am At Tate Exchange Festival is 'Power'. In some ways this is a very abstract concept, and in others, seemingly, it's very easy to pinpoint. We asked all nine Festival Assistants what they thought, and their answers encompassed a lot: football, cooking, friendship, superheroes, future, art, writing – it's certainly an inspiring list.
Talking about Power is just one small part of the work the Festival Assistants have been doing. Over the last few months, these nine young adults who identify as disabled have been preparing for a week of work at the festival. All of the Festival Assistants are on a work placement with my AFK – a charity who work to prepare students with learning disabilities for life after school through accredited education, training and work experience programmes. Together, the Festival Assistants have explored how to to lead people during a busy time, meet and greet, respond to questions, develop their creative eye, and understand a cultural work experience.
We started their work placement by creating a charter which looked at how to build a shared ethos between ourselves and the other people we will be working with. They then spent some time unpacking the role; exploring what it is and how they should act. Confidently, they shared what they thought a person should be, and 'being kind' and 'having confidence' came up time and time again. A good ethos for anyone I'd say! They prepared for interactions with new people by practicing a range of ways to say "hello". After learning they may have to interact with young people who communicate in different ways, it was a good idea to have a few alternatives ready.
Partnering with Action Space has bought a wonderful opportunity to meet with Nnena Kalu, an artist who creates large scale mixed media pieces. In the coming weeks, Nnena will give the Festival Assistants a tour of her current exhibition, and share some art-making techniques. This should get their creative juices flowing and provide some inspiration for the blank wall in the festival space which they've been given the task of decorating with their interpretation of 'Power'.
The Festival Assistants have faced challenges. There is a lot to take on; a large, unknown space to settle into, and brand new skills to learn. They have interacted with students who have disabilities unlike theirs, and have had to adapt to lots of change. Throughout these experiences, they have built resilience, humour and team bonding. They have used their their own jobs, world experience and training with my AFK as reference points to transfer into a cultural workplace. They have worked to get to know, challenge and support each other, and to understand how to grow as a team.
The Festival Assistant's will be stationed around I Am At Tate Exchange Festival from 24 – 28 March. Come and say hello! The festival is located on the 5th Floor of the Blavatnik Building at Tate Modern, and is open to the public from 1pm – 5pm each day. The space is fully accessible and the festival is also free to attend.