Launched in response to coronavirus, A New Direction partnered with Crafts Council and Mayors Fund for London to assemble and deliver thousands of Let's Craft arts packs to children across London
Distributed via the Kitchen Social programme, to date 8,300 packs of arts supplies have been sent to families at 109 different hubs across 15 London boroughs.
A further 2,500 packs were corporate donations from Hobbycraft and Yomodo secured through Crafts Council.
We also facilitated the delivery of packs of magazines and books from The National Literacy Trust, Immediate Media and The Summer Reading Challenge.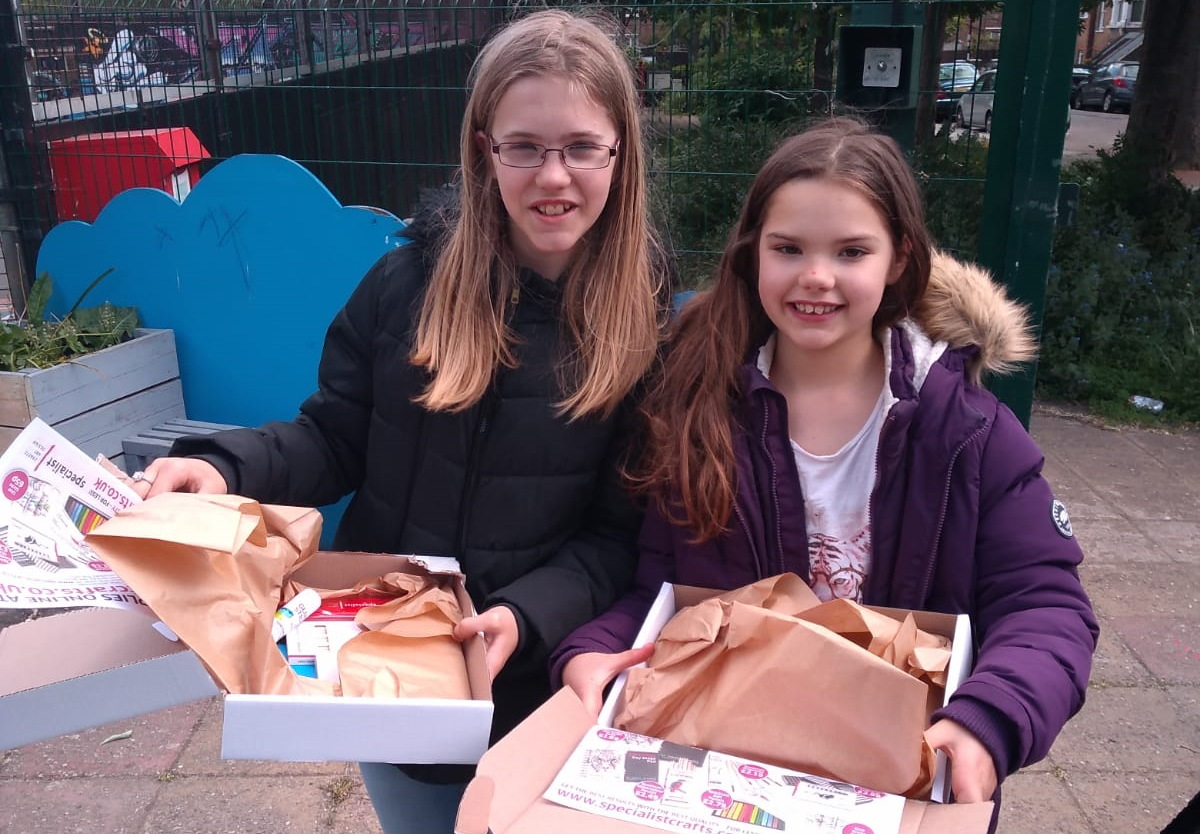 "One small child didn't want to wait till she got home. She told staff,​ 'I want to start drawing now!' Her dad told us that she wants to draw all the time and that it was amazing to get such lovely stuff."
"Another child told staff, 'everything is in this box'"
"Lovely artwork already being made."
From the hubs
"You helped me a lot […] my children liked it very much."
From a parent