Work with us
Current vacanies and opportunities to work with us
Who are we?
A New Direction is a London-based non-profit generating opportunities for children and young people to unlock their creativity.
We're a small tight-knit organisation based in the City, located within walking distance of Old Street, Moorgate and Liverpool Street stations.
Who are we looking for?
We're looking for people who are passionate about supporting the capacity of all children and young people to shape culture and be creative.
Specific details about what skills, qualities and experience we are looking for in each role is always included in the person specification.


Current opportunities
Listening Projects – Consultation brief

We're looking for organisations interested in leading on the delivery of Listening Projects – a new piece of consultation aimed at understanding the evolving dynamics in the city in the wake of COVID-19.

In January and February 2021, we will undertake five Listening Projects, each focussed on a different theme (expanded below). We want to hear from families and young Londoners as well as organisations and partners who work across the rich ecology that supports young people, culture and creativity in different areas of the city and regionally.

The Listening Projects will be a rapid sense-making process; a mix of virtual conversations – including group conversations and individual interviews – which build on learning and evidence emerging from published materials exploring the current context for our sector and young Londoners.

What's involved

We're looking for organisations interested in leading on one or more of five Listening Projects, each focussed on a particular theme (more below), to include:

Planning a central question in consultation with A New Direction to guide the Listening Project
Planning and convening at least one group/roundtable conversation focussing on the theme, including seeking representation prioritising diverse perspectives and opinions on the topic
Designing and undertaking a small interview process to complement the roundtable discussion
Analysing findings and presenting a written overview of outcomes to A New Direction by Friday 19 February 2021

Organisations or individuals can apply to lead one or more than one Listening Project.

Theme 1: The experience of young Londoners

Theme 2: Supporting organisations leading practice

Theme 3: The Climate Emergency

Theme 4: Enabling cultural communities

Theme 5: Employment and work

Fees

A maximum of £4,500 inclusive of VAT is available for Listening Project themes 1, 3, 4 and 5 below and £6,000 inclusive of VAT is available for Listening Project 2 (a total of £24,000 across the five Listening Projects).

Expressions of interest

To express interest in leading one or more of the Listening Projects above, please send an expression of interest document no more than three A4 sides in length to corinne.bass@anewdirection.org.uk by 5pm on Tuesday 15 December.

We'll get back in touch with all applicants by Monday 21 December 2020 and hope to hold set-up meetings with Listening Project leads on Monday 11 January.
---
Applying for a role at A New Direction
For any questions please email recruitment@anewdirection.org.uk
A New Direction is committed to equal opportunities and values diversity in its workforce. We're committed to making reasonable adjustments in the recruitment process. There is space to tell us about any access requirements on the application form and we will always do our best to make any reasonable adjustments. If you need any of the application documents in a different format or need support with your application, please get in touch or call on 0207 608 2132
A New Direction is proud to be a London Living Wage employer.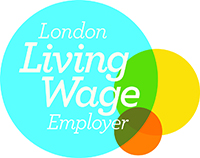 ---
Are you a young Londoner looking for work or training opportunities in the creative industries?
Create Jobs is our employability programme for young Londoners. As well as the vacancies at A New Direction you can find more vacancies from across the creative and cultural sector, training programmes and other great opportunities on the Create Jobs website.