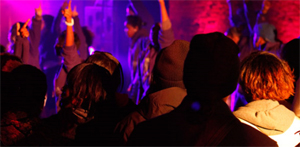 A New Direction is delighted to receive confirmation of National Portfolio funding from Arts Council England for 2012-15.
This funding will support our work over the next three years, and puts weight behind the Arts Council's goal of ensuring that every child and young person has the opportunity to experience the richness of the arts.
The funding breaks down as:
2012-2013 - £1,100,000
2013-2014 - £1,125,300
2014-2015 - £1,154,558
We would like to thank the Arts Council for recognising the value, scope and experience of A New Direction in this field, and look forward to working alongside it to support its ambitious objective of 'great art for everyone', with children and young people at the heart.
We also look forward to working in partnership with Sadler's Wells, Apples and Snakes, the Roundhouse and the Lyric Hammersmith, who have been granted for strategic work with children and young people.
This is a particularly challenging time for the cultural sector, and our gratitude to the Arts Council is matched by a real desire to work as collaboratively as possible with organisations across the sector.
Steve Moffitt, Director of A New Direction said:
'It is a great privilege for A New Direction to play a strategic role in building quality provision for children and young people across the arts and cultural sector in London. We see this funding as recognition of our experience and suitability for this role, as well as our total commitment to young Londoners.
We look forward to working with the Arts Council, and our peers across the sector to ensure young Londoners have access to the best of arts and culture, which we believe is their entitlement as the artists, creative workers and audiences of the future.'