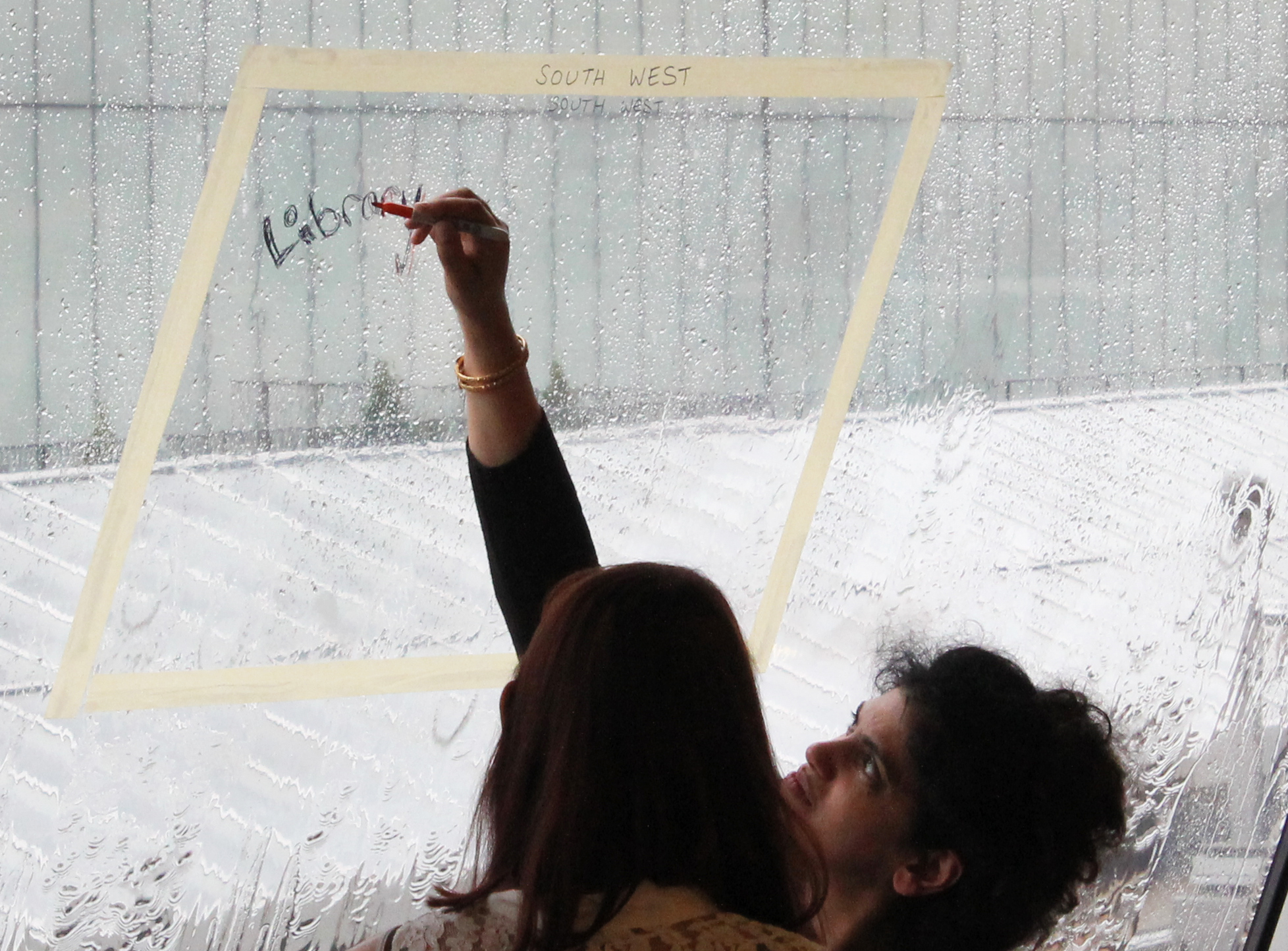 On Thursday 23rd June, on a hot but extremely wet day, A New Direction's Arts Award Meet Up took place. We were honoured to be the first ever group to use the brand new Tate Exchange space on the 5th Floor of the newly opened Tate Switch House extension. The space isn't open to the public until September, so it was a particularly great opportunity for London based Arts Award advisers to get together, celebrate Arts Award's 10th birthday, have a well-deserved glass of wine and experience the new learning spaces.
Unfortunately, our meet up took place on the day that the heavens opened, and we were gifted floods across London and beyond that brought public transport to a standstill. It's a huge testament to the dedication and tenacity of Arts Award advisers that we still had an excellent turnout of over 80 people.
The meet up event was organised by A New Direction, and facilitated by London Arts Award Support Experts Libby Liburd and Tanya Harris, two long-standing Arts Award advisers, trainers and consultants. The main purpose of the event was to bring together everyone involved (or wanting to be part of) Arts Award Local Area Networks, and give everyone the opportunity to meet Arts Award advisers and organisations in their local area while also celebrating 10 years of Arts Award
Whilst Arts Award is still a relatively young award, it has seen a fast growth and is on track to hit a quarter of a million awards achieved. Many advisers might be the sole adviser in their organisation or a freelancer, and so it's easy to feel alone when you're delivering. We wanted to provide an opportunity for advisers to meet each other, make contacts, and of course begin conversations that we hope will continue well into the future.
There were opportunities for advisers to network based on location within London, or their art form specialism. There were chances to hear speakers from Trinity, A New Direction and successful delivery organisations.
Advisers in attendance felt it was "nice to feel part of a larger organisation" and that it was "lovely to celebrate the 10th anniversary of Arts Award". One adviser commented, "please do this every year!"
All in all, a successful event which we all benefited from. Many thanks to the Tate, the entire team at A New Direction, our speakers Cat Sercombe, Steve Moffitt, Lara Stavrinou, Geraldine Turton and Ruth Boley. And of course enormous thanks to all the wonderful advisers who braved the rain to be in attendance.
To see the presentations from the event please click here.
To see the maps of Arts Award activity across London created by attendees at the meet up please click here.