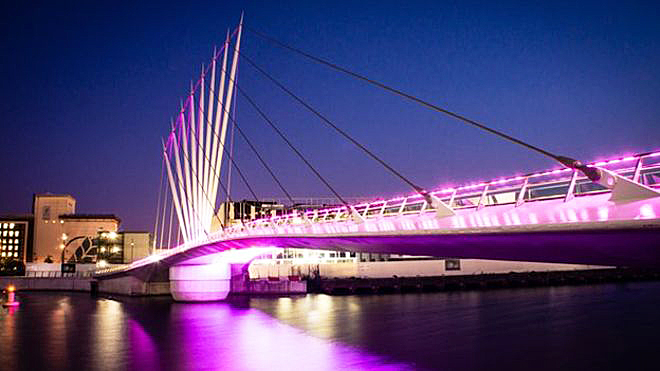 NEWS AND UPDATES
Call to boost status of arts subjects
Arts subjects should be given more status in England's school curriculum, science and engineering experts argue. The Creative Industries Federation and the Institution of Civil Engineers have joined forces to call for more students to study both arts and sciences. Read more
Scientists get behind call for better arts education

Leading scientists and engineers have put their voices to a call for the Government to better support cultural and creative learning in the UK, as the Creative Industries Federation joins forces with the Institution of Civil Engineers to launch a Creative Education Agenda. Read more
Scots violinist wants kids to swap Mario for Mozart

Nicola Benedetti has taken a swipe at parents who allow their children to play video games rather than demand that they listen to classical symphonies. Read more
Arts council: 'Conservatives understand the value of arts'

Arts Council England chief executive Darren Henley has claimed the incoming Conservative government understands the value of the arts. Henley told The Stage that the Conservative party had been more supportive of the arts in the previous parliament than they were of many other sectors. He said: "We're confident that in the coming weeks we'll be working with a team in government that understands the value that arts and culture can bring". Read more
What does a Conservative majority mean for the arts education sector?

Read the latest Lean Arts blog about what the recent election results will mean for the arts education sector in the next five year. Read more
John Whittingdale becomes UK culture secretary

John Whittingdale is to take over from Sajid Javid as UK culture secretary, Prime Minister David Cameron announced this week. Mr Whittingdale has been chair of the House of Commons Culture, Media and Sport select committee for a decade. Read more
Sgt Pepper and Santana added to music GCSE curriculum

Students taking music GCSE are to study the Beatles' groundbreaking album Sgt Pepper's Lonely Hearts Club Band as well as the Latin rock band Santana, as part of an updated curriculum. Though now almost 50 years old and ancient history to the teenagers who will embark on the course, three Sgt Pepper tracks will be at the core of the new AQA GCSE, including the Lennon/McCartney collaboration Lucy in the Sky with Diamonds. Read more
Morgan pledges to tackle 'poor' schools

Nicky Morgan has pledged to work with teachers to guarantee an excellent local school for every child. Mrs Morgan said her top priorities would be to tackle poor school performance and ensure "lots of good and excellent teachers" across England. Read more
Arts Award resources

Very useful resources are available to support you to deliver Arts Award. On this page you can browse through Arts Award resources by categories including planning your Arts Award delivery and evidencing Arts Award. Browse now
Good Practice Centres 2015-2016

Applications for the 2015-2016 Arts Award Good Practice Centre programme are now open. Trinity will be selecting centres from across the country to advocate for Arts Award and inspire others with their practice. Apply now
OPPORTUNITIES FOR YOUNG PEOPLE

Accelerate into University
Registration is now open to students for this FREE pioneering mentoring programme to widen access to architecture. Developed by Open-City in partnership with University College London, it is targeted at academically-able London state school students from non-traditional backgrounds; so far just under 100 students have benefited from the programme. Apply now
Grand Union Youth Orchestra Free Monthly Workshop Programme

On the second Sunday of every month Grand Union runs a workshop for young musicians between 12 and 26 in different types of world music traditions, as well as jazz and improvisation. If you are interested in joining GUYO, fill in an online registration form on and an information pack will be sent to you. For more information, contact Catherine Mummery.
B3's TalentLab 2015
B3 TalentLab 2015 is a unique and proven programme which supports minority ethnic creatives to develop compelling, fresh, and original projects from outline ideas. Backed by Creative Skillset and University of Nottingham's Horizon/ Mixed Reality Lab, TalentLab 2015 is delivered through a series of workshops and residencies using a bespoke development model thus allowing participants to prototype and pilot their ideas, receive industry and peer feedback. Read more
(Image credit: BBC)