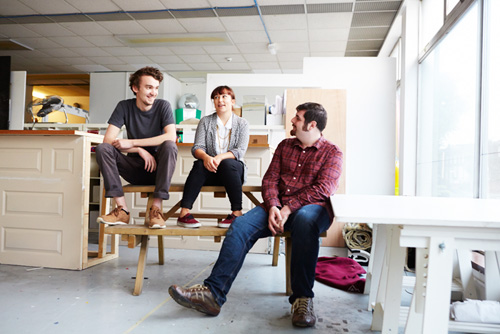 A New Direction is excited to establish a cross-sector creative and cultural industry (CCI) Traineeship Hub that facilitates the delivery of high quality pre-employment trainee opportunities for London's most disadvantaged and vulnerable 16-19 year olds, targeting those who are, or are at risk of becoming NEET.

By March 2015, 160 NEET young people will have had the opportunity to complete a 12-18 week college-based programme, supplemented by quality work-shadowing in the creative and cultural sector.

A New Direction is working with six further education colleges (Barking College, City of Westminster, College, Havering College, Kensington & Chelsea College, LeSoCo and Newham College) to enable CCI Trainees to:

Take part in group and one-to-one mentoring support to improve their communication skills
Achieve recognised entry-level qualifications including developing functional skills, employability and core competency skills
Develop enterprise skills
Take part in work shadowing
Achieve the Arts Award Bronze
As part of this programme, A New Direction is recruiting creative and cultural sector employers that are interested and have capacity to provide 12 days of work experience to groups of between 2 and 5 young people.

If you are interested in learning more about this offer, please read the programme summary and complete the expression of interest form by Wednesday 04 December 2013. Please return this to info@anewdirection.org.uk with 'CEP Traineeships' in the subject header.
---
Key information summary:

A New Direction is recruiting employers to deliver 12 days of work experience as part of the Creative Employment Programme Traineeship initiative.
This programme will be delivered in 4 cohorts of 12-18 weeks from January 2014 through March 2015.
We are keen to recruit employers for the duration of the programme and those able to offer repeat work experiences.
Interested employers are asked to submit an expression of interest by Wednesday 04 December 2014.