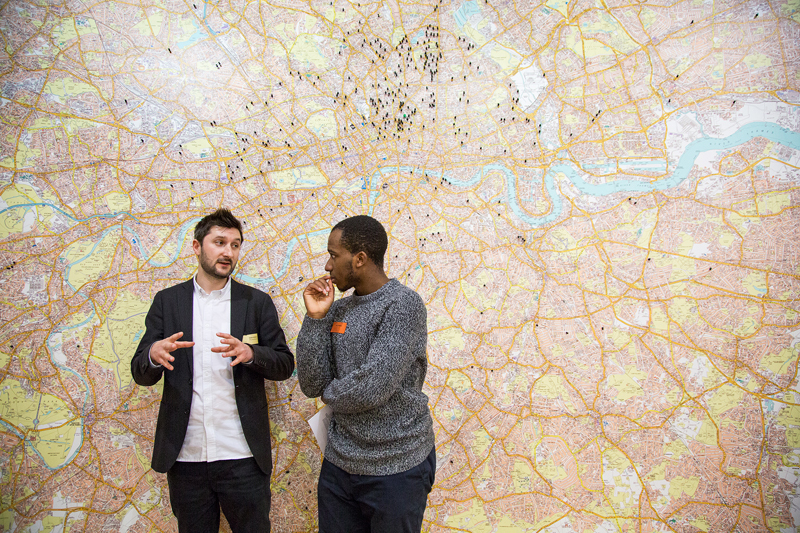 I recently read an article which really resonated with me. In essence, it asked: if you feel guilty about benefiting financially from regeneration, what can you do to make sure something good comes out of it? My suggestion is simple - create a job for a local young adult. Giving someone a meaningful and paid experience means a hell of a lot and has a real impact.
I live in Walthamstow, an area which has seen massive regeneration since 2013 when the William Morris Gallery opened. It's full of new blood, myself partially included (only partially as my wife's family have been living in the area since before the WW2!). The area is literally full of creatives, digital pioneers, filmmakers, strategists, studio owners, the list goes on. All of these people are part of an industry that is thriving, which is something to be widely celebrated and endorsed. London and the UK as a whole are leading the way in a huge variety of creative practices. However, the creative industries boom is also contributing to regeneration in the negative — causing property prices to rise, which is pushing locals out, and, in turn, leading to growing inequality.
A New Direction's creative employment programme, Create Jobs, does what it says on the tin. We design training courses that meet employer needs - working collaboratively with employers to recruit locally and offer connections to industry mentors and like-minded peer networks. We are all about mindsets, emotional intelligence and learning the right tech skills. I'm proud to say we work with some of the best agencies, training providers, employers, and young adults in London. I truly believe our work is helping to change the make-up of the cultural sector for the better - one job at a time.

We all have a responsibility to make conditions better for one another, and the creative sector definitely has problems. It is hugely nepotistic, largely white, male-dominated and extremely difficult to get into (see research cited in this article). Roadmaps don't exist. Universities help, but largely it's only the Russell Group ones which really count for something. Apprenticeships exist but are largely inconsistent and most local ones go to those who live in home counties. I'm making some generalisations here but on the whole, this is a fairly accurate picture. Considering there are approximately 800,000 young adults aged 18–24 living in London, there is a massive amount of talent being wasted.

So, what can you do if you're feeling guilty about house prices doubling? Well, for a start, instead of getting your niece or nephew an unpaid internship, or allowing your boss to get their kids a placement, why not think about creating a job for a local young adult who deserves a chance? And make sure that job is paid at the London Living Wage? Until we as a sector take responsibility for diversifying and expanding our workforce, young Londoners are going to find themselves shut out and pushed out.
If you are interested in employment, training, mentoring, pathway creation or have any questions, please get in touch with the Create Jobs team.
---
Picture credit: Emelie Dubois