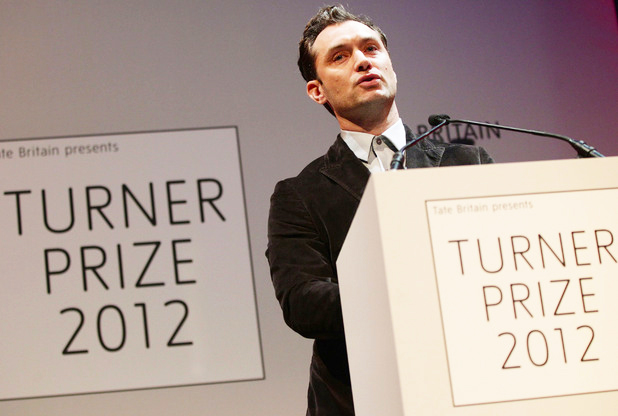 (Photograph: PA Images / Yui Mok / PA Wire) Via Digital Spy website
The actor clearly referred to the new EBacc proposal and the lack of arts provision in the proposed qualification.

As he handed the £25,000 Turner Prize to video artist Elizabeth Price, the actor criticized the Government's plan of not including arts as a core subject.
He fears that "fewer and fewer schools will provide learning opportunities in the arts".
"We are blunting our leading edge in the arts and jeopardising the future of the UK's creative industries. Art education should be accessible to all," the actor added.

He backed up Penelope Curtis, director of Tate Britain, who earlier in the ceremony, condemned the idea of not having arts as part of the core education of children in Britain.
"We at Tate think art should play an important role in our national curriculum", she emphasised.

Turner Prize joins the conversation
After collecting her prize, the Bradford-born artist, Elizabeth Price, gave a speech in which she also critisiced the current state of British education system.
"The idea of young people not making art is an incredibly depressing idea. It seems to vouch for a utilitarian and impoverished idea of education", she warned.
In her acceptance speech, she also emphasized that arts are essential not only for children's development but also for the British economy.

"Science is believed to be more economically productive. However, I think that's badly researched. There is a lot of evidence that art is incredibly important in economic terms".
She also highlighted how important public support and funding for the arts have been for her career as an artist.
For more information about this year's Turner Prize, click here.