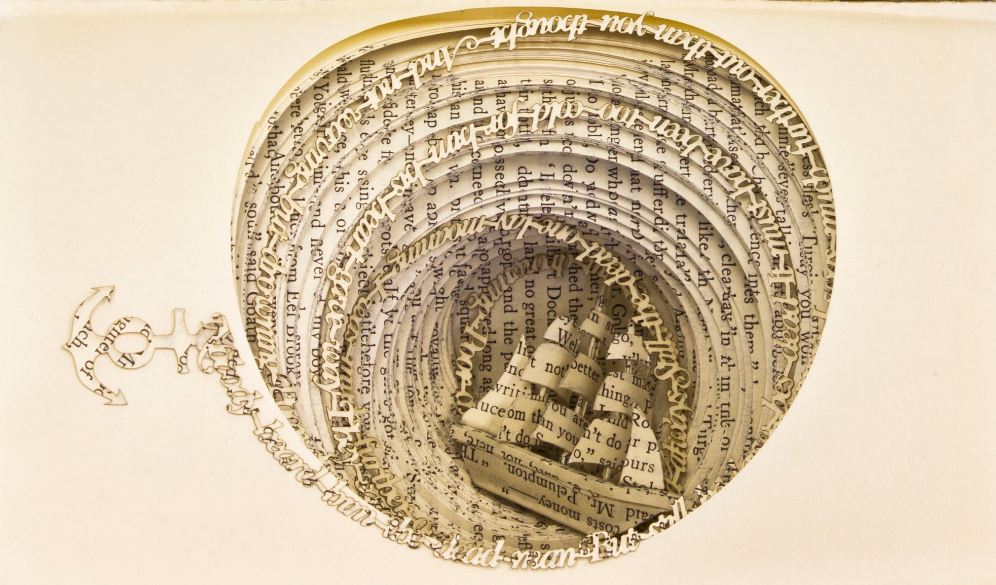 Image credit: Book Art Sculpture by Thomas Wightman, via Nice Drawing
Whether you're a teacher, a parent, or both, we hope our Keeping Creative at Home blog series will help you and your children through this tricky period of adjustment.
We're aware there's currently a lot of pressure on parents in particular around home education. So, first and foremost, all of the activities in this series are designed to be fun, creative experiences for your children (and hopefully for you too!), but there is also potential for learning in all of them.
---
Reading is a great thing to do when you've got to stay in, and is a great way to escape too. At the moment, none of us can jump on a plane and fly off on holiday, but we can still 'sail away for a year and a day' (The Owl and the Pussy Cat by Edward Lear).
These flights of fancy from Pop Up Projects are designed to get your young peoples' creative juices flowing. Each idea links to books on their online platform, Pop Up Hub, with some information about the book and author. Sign up as a member to access further resources, including art and writing ideas from authors and illustrators. All books mentioned here are available through your usual preferred book sellers.
1. The Very Hungry Reader
From Willy Wonka's magical confections to visits from a friendly Tiger with a large appetite, loads of children's stories feature mouth-watering treats (and some pretty disgusting ones, too!) Children love to help with cooking, and trying some of the foods in the stories they read is a great way to bring reading to life in an engaging and multi-sensory way.
For young children, this could be as simple as fruit kebabs inspired by Eileen Browne's classic, Handa's Surprise, or salads that Reg from Smriti Prasadam Halls's T-Veg: The Story of a Carrot Crunching Dinosaur, would enjoy.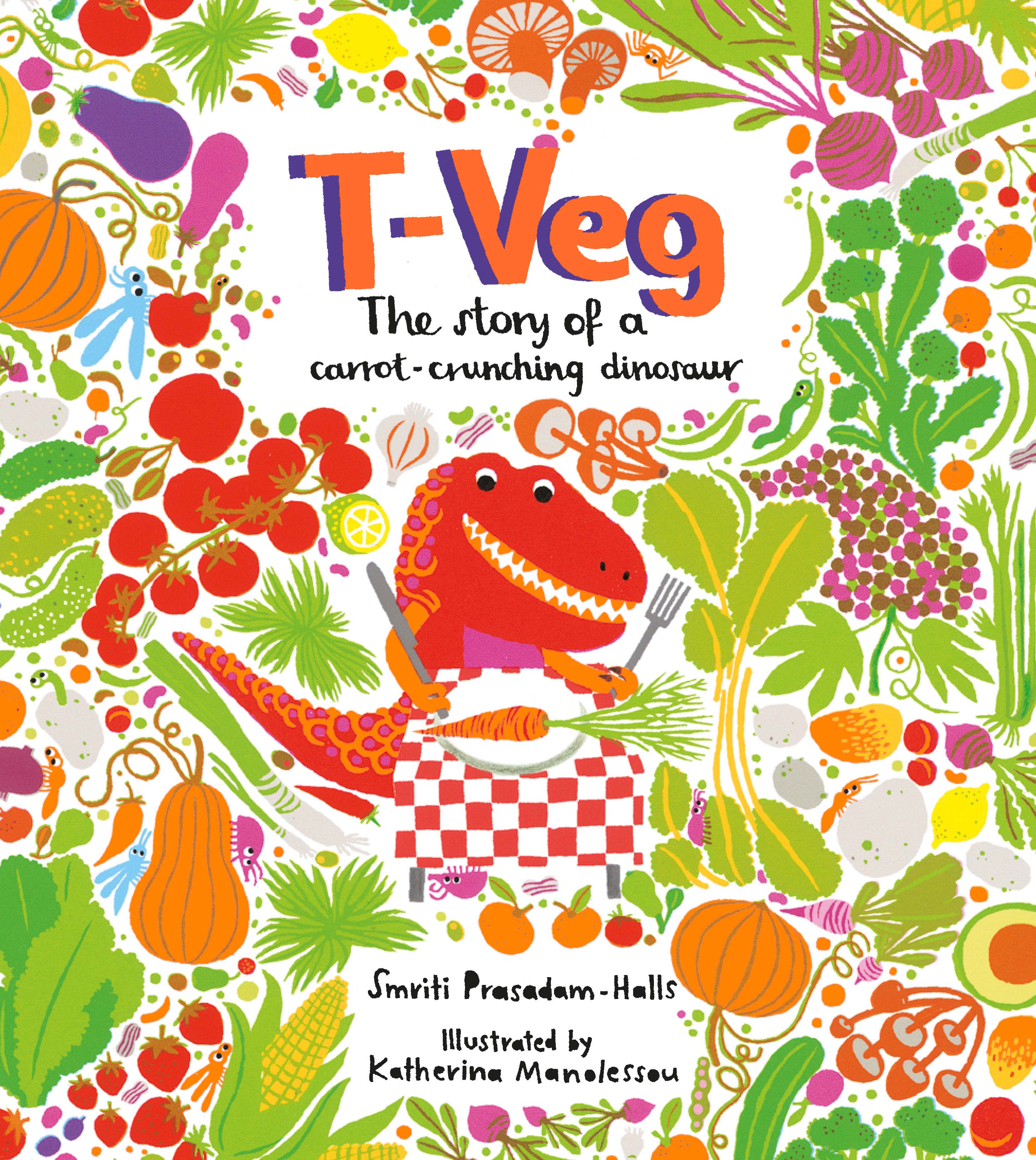 You could even go one step further and hold a Mad Hatter's tea party inspired by Lewis Carroll's classic, Alice's Adventures in Wonderland. Think about costumes and weird and wonderful foods. Remember that strange song they sang? "Twinkle twinkle little bat, how I wonder what you're at." Try taking a song and changing the lyrics to something equally bizarre!
Want to go further? Try this:
2. Brightening up the place
Some stories depict characters bringing new life to drab, tired, and bleak places. In The Promise by Nicola Davies, a hard, unfriendly cityscape is transformed into a paradise by a child who discovers the joy of planting. Similarly, in The Secret Sky Garden by Linda Sarah and Fiona Lumbers, Funni transforms an abandoned car park into her own secret garden. Unusually large plants also feature in traditional tales such as Jack and the Beanstalk and The Enormous Turnip. In Pattan's Pumpkin by Chitra Soundar, Pattan grows a pumpkin large enough to use as an ark to save his animals from a flood!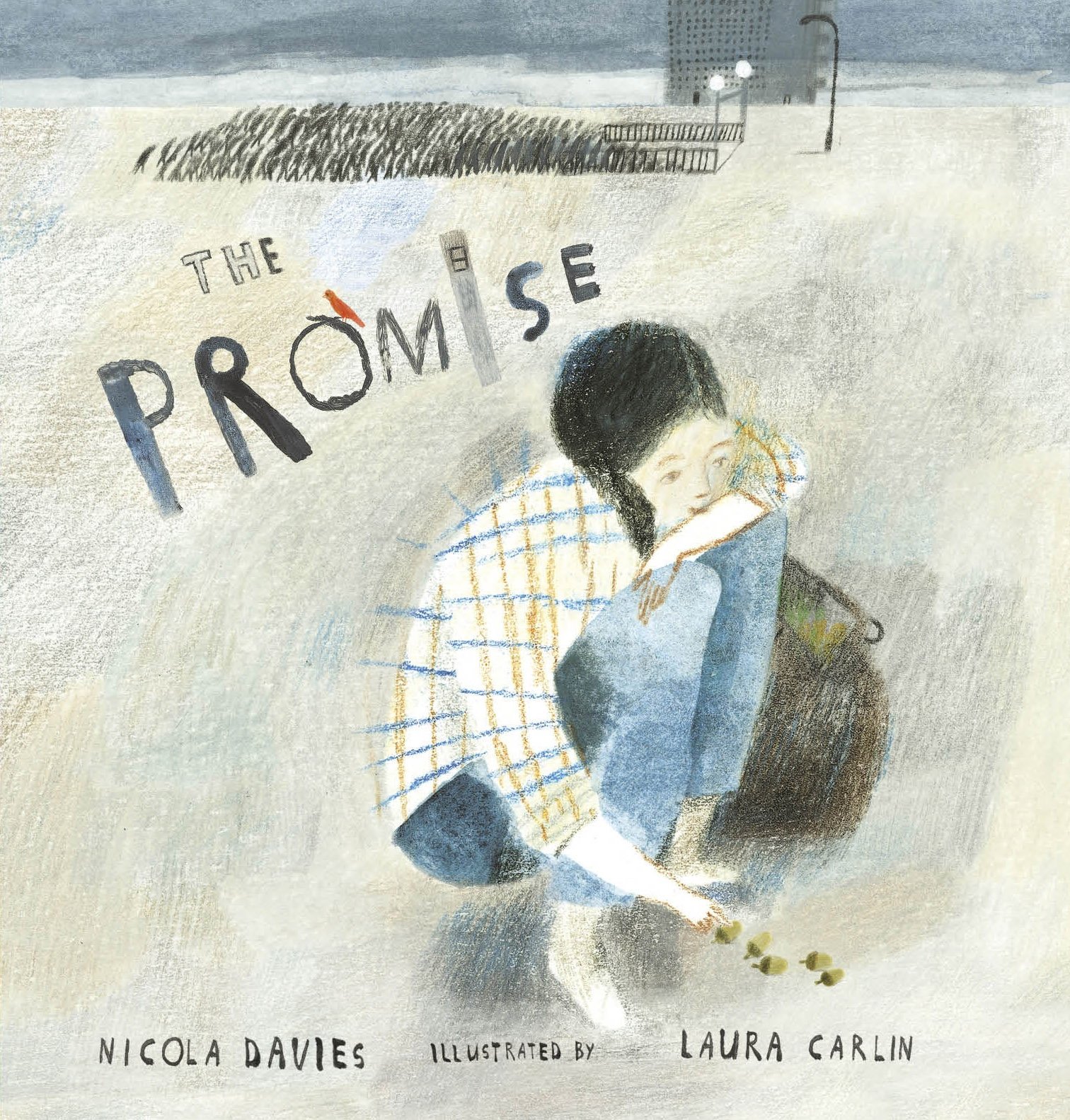 Whether you are lucky enough to have an outdoor space or not, planting can be a great way to brighten up your home, balcony or garden. Encourage your child to take responsibility for a few pots or section of a flower bed. Create a diary of growth by measuring seedlings and photographing them. A good starting point is seeds that grow quickly like cress and beansprouts, so your children can see the results of their labour.
Growing fruit and veg is a great way to encourage healthy eating too! Some other great seeds to try are sunflowers, broad beans, spinach, cornflowers, marigolds, pumpkins and strawberries.
Want to go further? Try these:
3. Snail Mail
Throughout this period, many people have made incredible use of technology to stay in touch with their loved ones. But there are other wonderful ways we can keep connected with friends and family from afar.
The Jolly Postman by Janet and Allan Ahlberg has been delighting children for generations, with the sheer pleasure of opening the envelopes to find the varied and funny letters inside. Meerkat Mail by Emily Gravett tracks Sunny the meerkat's journey around the world, through the postcards he sends to his family, and modern classic The Day The Crayons Quit by Drew Daywalt and Oliver Jeffers is a hilarious insight into the secret lives of crayons. For older readers, Letters from Rifka by Karen Hesse tells the story of a Jewish family's emigration from Russia in 1919 through the letters that she writes to her cousin.
These stories could inspire your children to write their own letters or postcards to send to their friends or family members and encourage them to write back. Imagine their delight when a letter drops onto the doormat with their name on it! You could even make a postbox for the house and write letters to each other. You could write as fictional characters about adventures you wish you could go on. The possibilities are endless!
Want to go further? Try this:
4. X marks the spot
Aye me hearties, time to sail the seven seas! There are hundreds of well-loved swashbuckling tales of treasure hunting, sword fighting and snazzy pirate costumes.
Captain Pugwash, Peter Pan and Treasure Island immediately spring to mind, but there are plenty of contemporary classics too - Pirate Pete is a hilarious poem by James Carter, from Zim Zam Zoom. The Unlikely Adventures of Mabel Jones by Will Mabitt and The Pirates of Pangaea by Neill Cameron and Daniel Hartwell both provide strong female pirate characters for 7-12-year-olds.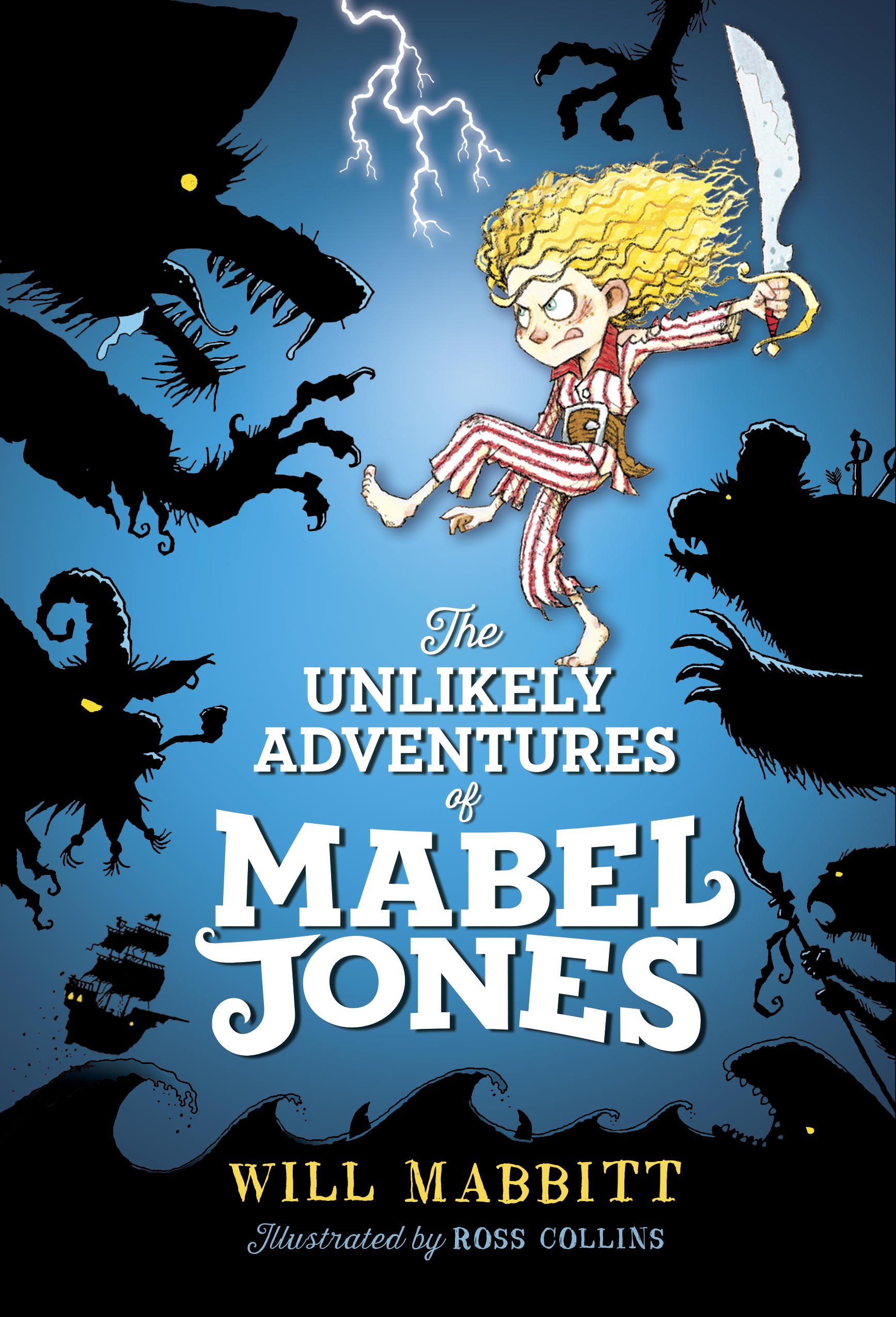 With this inspiration, try making a treasure map. Drawing out the map, adding symbols and hazards and trying out some swirly pirate script are fun, imaginative activities. For that authentic touch, tear the edges and pour some well-brewed, cooled tea over it to stain the paper. The map could reimagine a part of your house or garden where some 'treasure' could actually be hidden! Any excuse to buy some chocolate coins… For an added challenge, your child could try writing riddles or rhyming instructions that lead to the treasure.
Want to go further? Try these:
5. Celebrating our differences
Now more than ever it feels important that we recognise what unites us as humans and what makes us unique as individuals. Think about how you can help encourage your children to think about what makes them unique and special and to be proud of those differences.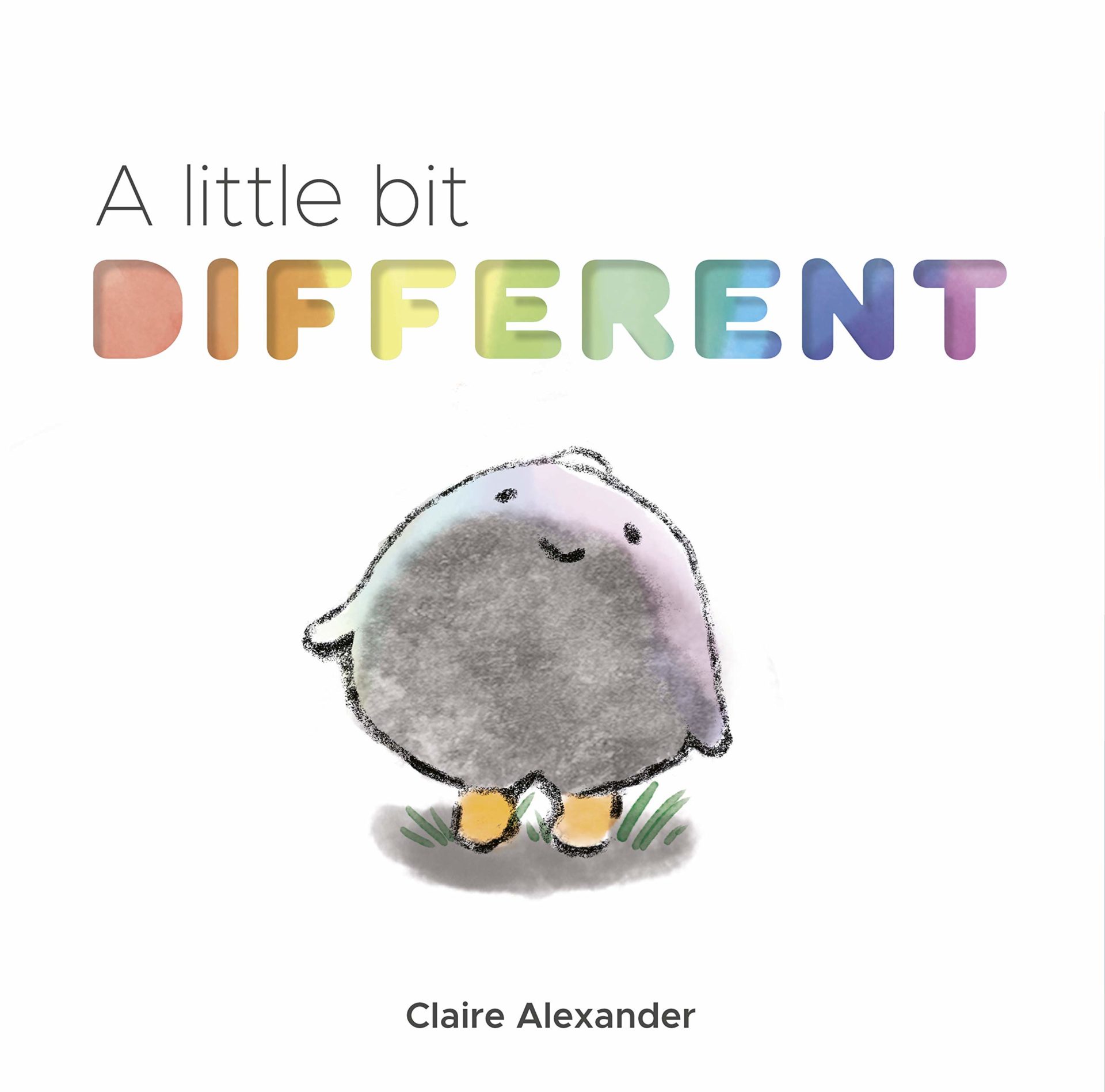 Elmer by David McKee and A Little Bit Different by Claire Alexander celebrate differences in ways that are easy for young children to understand. The Colour of Home by Mary Hoffman tells the story of Hassan, a boy from war-torn Somalia and his journey to the UK with beautiful illustrations from Karin Littlewood. Car Wash Wish by Sita Brahmachari is written from the perspective of a boy with Asperger's syndrome, coping with the loss of his grandfather. For older readers, The Black Flamingo by Dean Atta tells the story of a boy coming to terms with his identity as a mixed-race gay teenager. Many more examples of books that celebrate these diverse role models can be found on Pop Up Hub, our online platform.
Help your children to celebrate their identities by creating self-portraits or posters about themselves, sharing things that they like and dislike.
As a bigger project, you could help them to customise their own space at home by painting or decorating it with things that celebrate their interests - their whole bedroom, or just a corner of a room for themselves. Create a space to display their artwork - on the fridge or a noticeboard and help them to share it with family and friends.
Want to go further? Try this:
---
Pop Up Projects CIC is a not-for-profit children's literary agency and an Arts Council National Portfolio Organisation (NPO). Their mission is to work collaboratively with educational, literary and cultural organisations to enable children, empower teachers, and engage families from all walks of life to read more widely, write more creatively, and develop visual storytelling skills.
Follow them on Twitter and Facebook for reading recommendations, resources and news about their programmes.