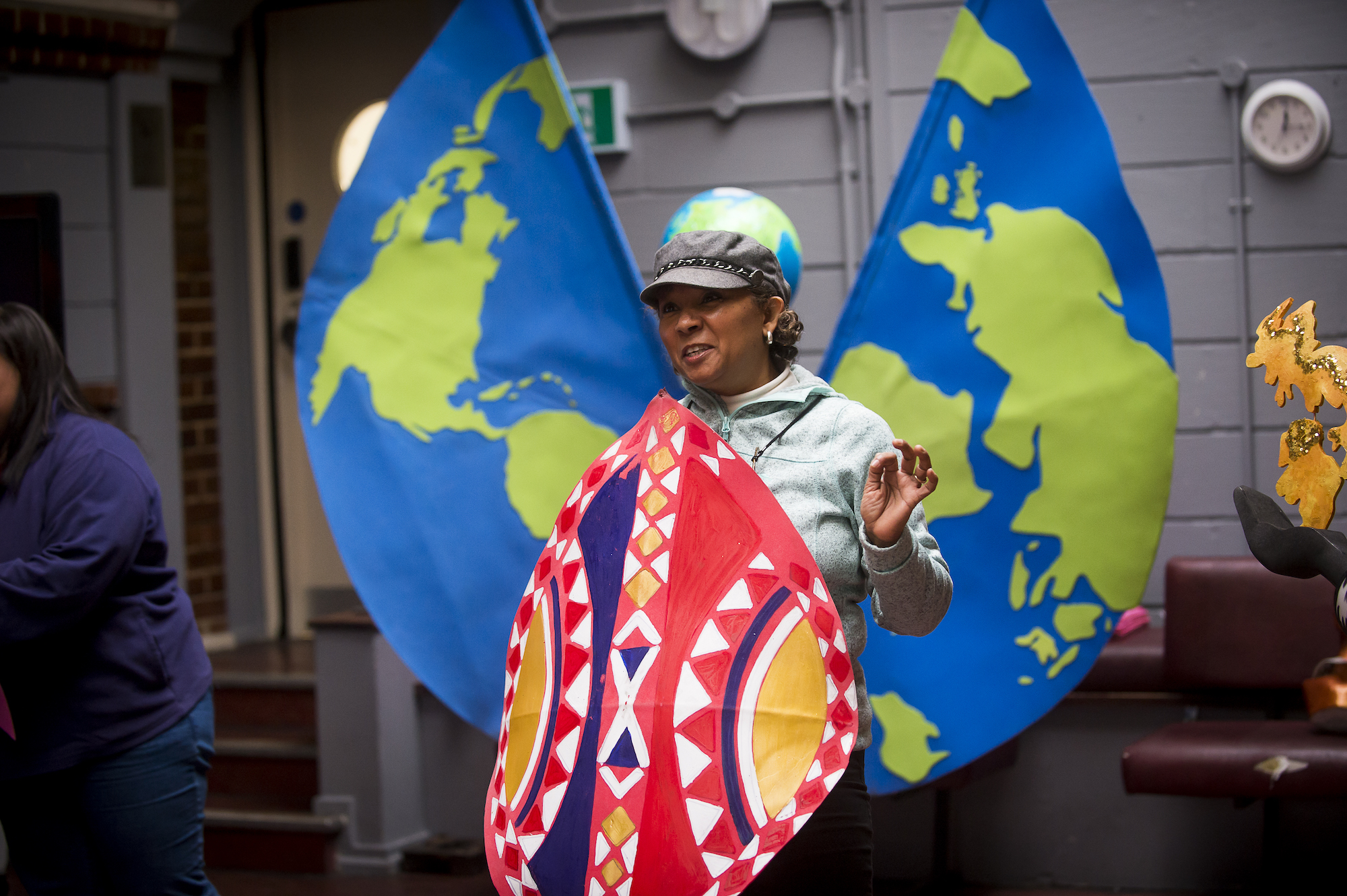 Image: teacher workshop at Rise – the Brent 2020 launch event. Credit Roger Brown for A New Direction
London Borough of Culture is a colossal undertaking. Winning the title comes with huge responsibility and when it rolls into your borough it comes loaded with anticipation and expectations from all directions.
As Brent 2020 leaves their borough, we asked some of the educators who took part to tell us, from their insider perspective, what it was like to have their school involved in the scheme? What were they expecting and what was the reality?
They look back to the beginning of the journey to bring us the story from the front line - what was it like, what did they get out of it, and how would they describe it to the educators in the next host borough?
---
Toyin Oriade – Art and Design Leader at The Stonebridge School
It is my love and sheer passion for art, design and creativity in general that inadvertently led me to the LBOC 2020 Cultural Lead role. It was the first day of a borough–led inspection and the Lead Inspector, Karen Thomas, was being shown around the school. She got to the doorway of the Art Studio (fortunately I was in there at the time) – my e-mail address was requested, and the rest is history!
I joined the team of Cultural Leads in July 2019, and I was warmly welcomed by Corinne and the A New Direction Team, who set up, facilitated and anchored all the meetings and Cultural Connections events. It was a great opportunity to network straight away with like-minded creatives, and by the end of that week I had already visited Capitol City's Art Exhibition. It was just what I needed – I had always wanted to gauge what I was doing at my school with what high school standards and mastery looked like. I walked away knowing I was doing a good job and was also really inspired by the scope and possibilities that were available to the children.
It really has been a fulfilling journey as a Cultural Lead. It has rekindled my zest for networking, the CPD available has been invaluable, while the Cultural Connections sessions have been very useful. It has given us access to various creative providers and the opportunity to share ideas through pitches, so that schools know what strengths and artistic flares are available to tap into, where needed. The opportunity to contribute towards the review of the Education Pack, The ABC of Brent, meant that I had a clearer understanding of the thinking and ideas that went into the collaborations and youth / young adult involvement.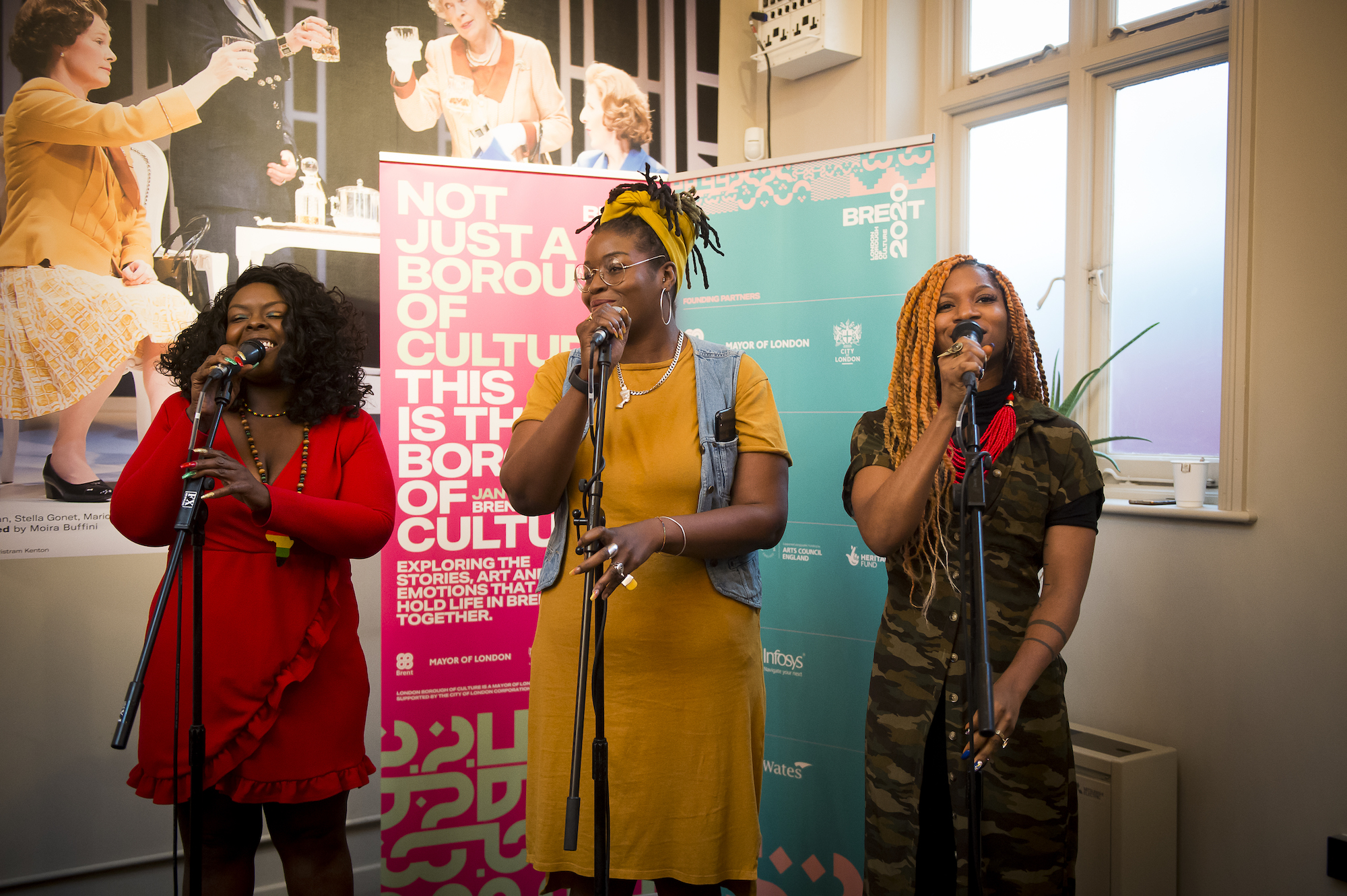 Rise, the opening event that took place on a cold winter's evening at Olympic Way, Wembley Park, was a visual spectacle so cleverly crafted and executed. I met the Mayor of Brent Cllr Ezeajughi and his family, and also Cllr Muhammed Butt; Leader of Brent Council – all in one evening! And BoxPark! What an exciting social hub. I did not even know it existed! The Official Launch of Brent 2020 at the Kiln Theatre in Kilburn was a more formal but equally exciting occasion which attracted a host of members of the higher echelons of the borough through to the young vibrant leaders of tomorrow.
At the school level, enlightening the children about Brent 2020 – the very essence of taking part, and encouraging them to be more aware of where they live and go to school – and the opportunities and facilities available to them, has been interesting and so important for them. For example, having Wembley Stadium right at our doorstep and the resulting privileges we have benefitted from this. Many of them have sketched delightful pictures of Wembley Stadium and other iconic buildings such as the Swaminarayan Hindu Temple which is not far from our school too. We aim to carry on exploring the creativity, cultures, customs, history and all that makes Brent a Borough of Culture – appreciating it, celebrating it, embracing it and valuing it.
---
Deepa Vekaria – Art and DT teacher at Woodfield School
I have thoroughly enjoyed the whole experience and it has been so much fun. I felt as if we were all trying to learn from one another, share skills and try something new and work in a different way (out of our comfort zones).
There has been this incredible energy, passion, collaborative approach, sharing of experiences and commitment from everyone who has been involved. It was a truly unique and memorable experience where we had the opportunity of meeting educators who worked across a range of settings in Brent under one roof.
We have built fantastic partnerships with other schools and once life returns to 'normal', we would love to complete the art projects that we had planned and continue working with more schools in Brent. Thank you to the whole team!
---
Ellie Burgess – Head of Performing Arts at Convent of Jesus and Mary Language College
Being involved in Brent 2020 has been one of the most rewarding experiences I have had as an educator. Working in Brent is a dream for anyone teaching the Performing Arts – the talent that exists at every turn is breath-taking, but I am not sure how much I knew about that before I started my Brent 2020 journey. And what a journey it has been!
My school is a place where the arts thrive, where students are encouraged to be their best creative and expressive selves, and where we place a high value on allowing creativity to flow in many different forms. We were nothing short of thrilled to become a part of this scheme – what could be better for our students than being immersed in a year focussed solely on the arts? How exciting that we could now show our students a world of creativity that existed on their very doorsteps!
Walking into the first Cultural Leads meeting was nerve wracking – how much could I possibly contribute to this scheme? How could I make my students' voices heard? It turns out, quite a lot! From the very first moment we were immersed in an environment that was encouraging, open and driven by teachers who were so passionate about their subjects, and about sharing their ideas to create a curriculum of resources that would be unique to Brent. We were a determined bunch, all from very different schools which were at very different stages of their artistic journeys. But one common thread made us similar – our passion for the Arts and our vision for our students getting the very best out of their creative experiences and education.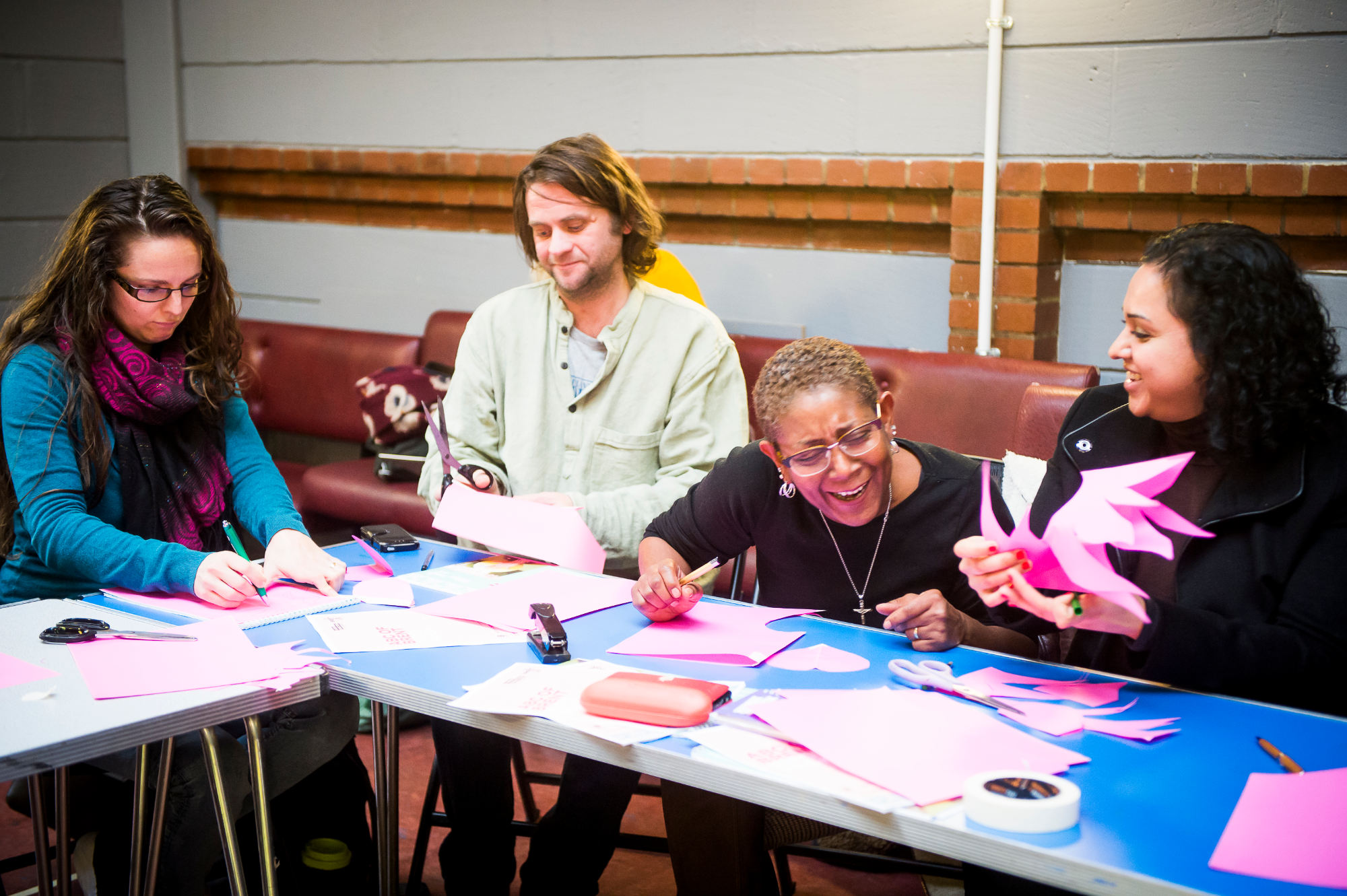 Working with the team for a year developing our ideas into teaching resources, and then starting to roll these out across the school was so rewarding. In my school, we took creativity and embedded it into every subject as a whole school initiative. Students across the school were benefitting from creativity in subjects, from Science to Maths to Food Technology. This project gave us a collaborative vision and a space to be able to explore how the Arts can be far reaching.
The Arts have a special and unique place in the heart of education, and the legacy of Brent 2020 will hopefully be that many more schools will see this and value it.
---
As the year of culture drew to a close in December 2020, educators from across Brent came together for a final hour-long online session where they worked together to create a book with B+A. Brent, The Borough of… commemorates Brent's year as London's Borough of Culture. It celebrates the boundless creativity of educators and shares their wisdom for other educators in the future London Borough of Culture.
The brilliant news is the legacy of what Brent 2020 achieved with educators will continue in the form of a Local Cultural Education Partnership. Brent Council successfully secured £50,000 investment from Challenge London funding to develop the LCEP, build on the great work educators have started and ensure the creative and cultural futures of young people in the borough is secure. It will be launching fully later in the year so watch this space to find out more.
---
Where next?
find out more about our schools programme
Browse our bank of free resources