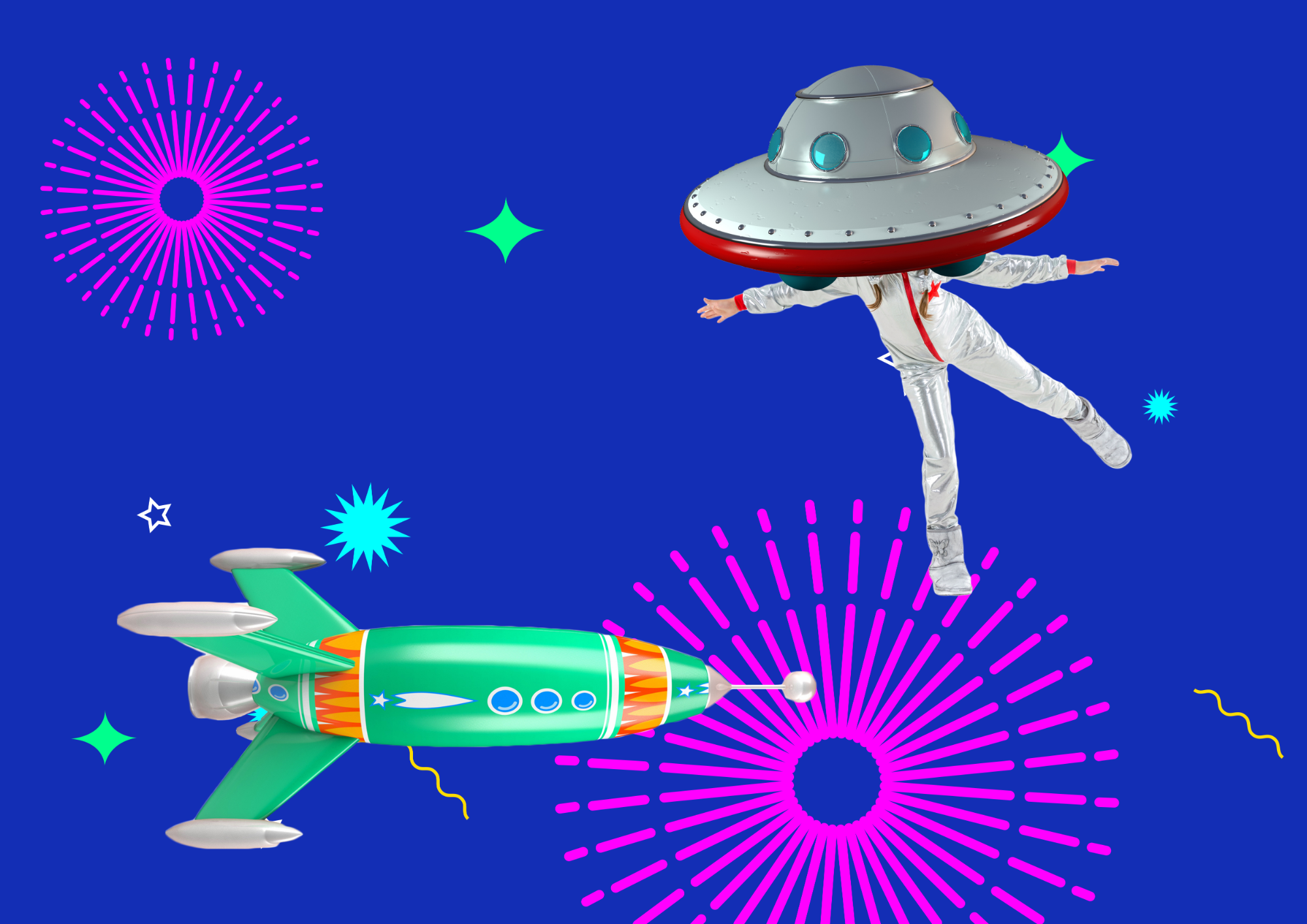 The English writer Samuel Johnson once wrote, 'When a man is tired of London, he is tired of life'. Well, 2020 has us all feeling a bit weary and in search of a much-needed break…
Fear not! Our Summer Arts Boredom Busters are here to help. We've done the hard bit for you and scoured the summer calendar to bring you our favourite highlights from London's creative and cultural offer. We'll be releasing new suggestions every week in the summer holidays, so if you're stuck for something different to do with the kids, we've got you covered.
Although this summer won't be a typical holiday in the capital, there are still plenty of free, easy and fun things you can do together as a family that will make you smile.
In week one, we invite you to take off and stretch your imaginations. Set out on your journey by following our intergalactic path below, or download this week's activities as a PDF resource:
There are infinite possibilities of where this week could take you, we hope you enjoy getting creative and exploring your imaginations!
TAKE OFF
First stop, burst into outer reaches of the universe! Download Firstsite's free Artist Activity pack, and try out Zoe Beloff's 'Guide to Interplanetary Exploration' in activity pack three. You can make a space helmet and imagine and build a planet to explore. Follow Zoe's prompts to consider what life is like on the planet, and what conditions there are for its inhabitants.
Then, visit Little Inventors website or download the Culture Mile Play packs – both websites have a set of prompts to help you stretch your imagination at home. How might play be different on your planet? What might you invent to help you on your journey? Follow the activities to develop the story of your planet.
As the detail of your planet develops, so will the stories you are creating. Use your ideas and inventions to develop stories. London Bubble has created a pack full of drama games you can play at home – use the Story Roll activity to devise a story about your planet, and Get Moving to explore how people and animals move in your planet's atmosphere.
Next, if you feel like getting hands on, following some of the experiments from the Roald Dahl Museum's at-home experiments. These how to videos can help you add to your planet model by creating a volcano or making a lava lamp!
Then, why not try designing creatures who live on your planet by making puppets? Or have a go at making up the language of this planet and teach someone to speak it? Or even think about the sounds of the planet and record an intergalactic soundscape!
Soon you'll have all the ingredients to tell the story of your planet. You could do this by writing a story, making a short film, or using the models you've built to create a stop-motion animation.
Go further…
If you still feel like stretching your imagination, go further with some of these easy to follow activities:
Share your creations
Have you created something epic? After a busy week of boredom busting, be sure to share your creations on social media with the hashtag #SummerArtsBoredomBusters and tag @A_New_Direction (Twitter) | @anewdirection_ldn (Instagram).
We can't wait to see your brilliant creations!