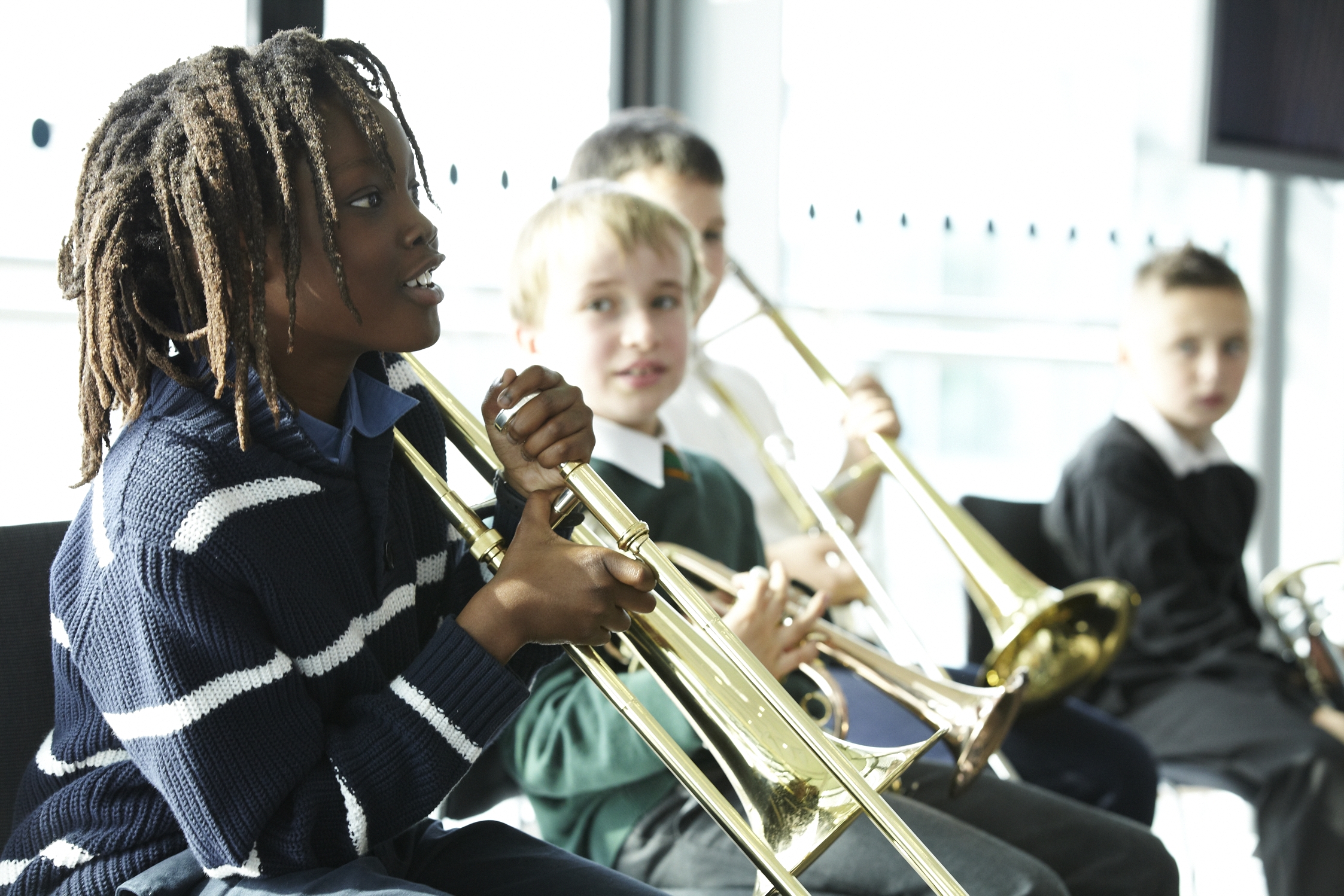 (Photograph: Paul Cochran)
In so many ways the last two years have been very positive for music education. The Government have ensured that £200m remains ring-fenced for music education - the only subject to benefit in this way. The creation of the National Plan for Music Education is another important achievement that colleagues from other countries are rightly envious of. It is a highly prized feature of our education system that all children, regardless of a parent's ability to pay, can learn how to create, perform and listen to music at school. However, for a child to progress as a musician requires a partnership between classroom teachers, external specialists and other music professionals.
The 'National Plan for Music Education' clearly sets out what every child can expect in music, and the roles of schools, music services and others in nurturing our young musicians. I would urge Heads, music teachers - in fact all those involved in music education - to regularly return to this excellent document.
Music is one of the hardest subjects to teach and requires highly skilled teachers who take part in regular professional development. Sadly, classroom music teaching has not received the support it needs. In March 2012 Ofsted reported that good or outstanding music teaching was being provided in around one-third of schools. This is low when compared to overall school performance in which 70% of schools are judged good or outstanding. According to Ofsted,too few music lessons are taught musically - where music is the predominant language of the lesson. In order to tackle this issue, Ofsted's national advisor for music has produced a useful booklet – 'Subject professional development materials: Music in schools - promoting good practice' - for head teachers, music teachers and music hub leaders on how to build a shared understanding of what makes good music teaching. In addition, Ofsted have produced a number of video case studies showing outstanding music teaching in schools.
In London we are fortunate to have a music service in every borough. They are another valuable resource that I would encourage you to make the most of. Last September, London's music services were given the job of creating Music Education Hubs. The Hub is a simple idea – if schools, music services, arts organisations and others can work together to realise the aims of the National Plan for Music Education, then more children will be able to make good progress in music. What we are now seeing is an increasingly school-focussed approach, with Music Education Hubs unlocking exciting opportunities for young musicians, and also teachers, to share and develop their expertise with a wide range of professional educators and musicians.
In 2011 we set up the Mayor's Music Fund to support the work of Music Education Hubs. As well as funding schools and music services to work in partnership with London's top professional musicians, the Fund works with London boroughs to identify talented Key Stage 2 instrumentalists from poorer families and raises money to fund 4 year scholarships so that they can progress with their learning. Please talk to your local music service to find out about the next round of scholarship nominations.
Munira is a member of the National Plan for Music Education monitoring board and recently published a Delivery Plan for the Mayor's Education Programme.