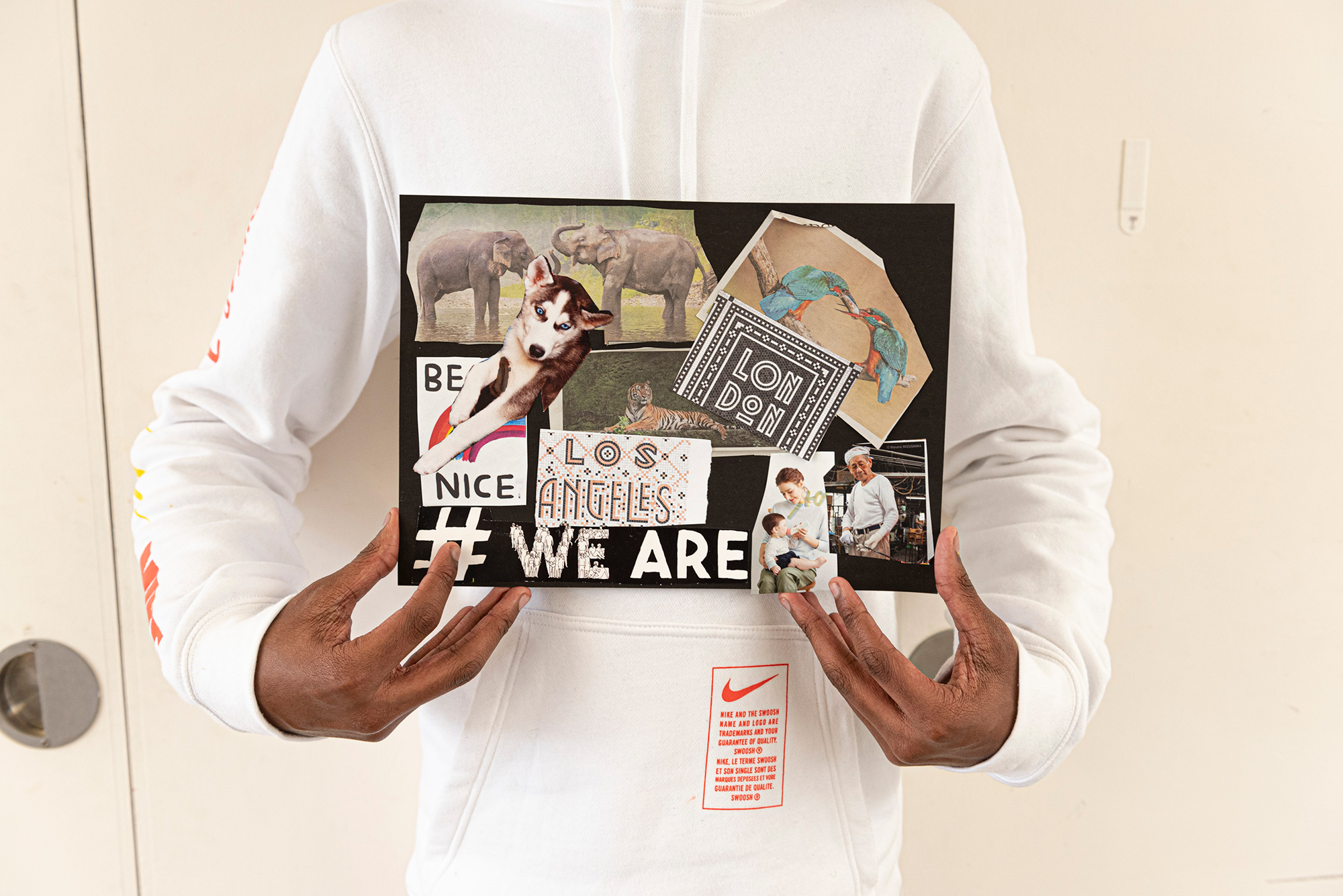 This week marks the second year of Co-op Foundation's Lonely Not Alone campaign. You can show young people they are supported without having to say anything; simply wear yellow socks. Why? Because research shows young people are lonelier than any other age group, and many don't feel confident in talking about it.
Co-op Foundation also support our We Belong programme through their Building Connections Fund. We Belong is an arts enrichment programme which aims to build connections between young people in care. Since our first period of delivery we've learned lots from the programme participants about how to create an environment that enables them to find their voices, feel listened to, and hear each other. Here are some of the key takeaways we will be using to inform future work as we think ahead to what happens next for the We Belong programme.
Communication and collaboration
The aims of We Belong include creating a breathing space and support the young people to make connections. We knew right from the beginning that a 'safe' environment was important for this – and we don't just mean in terms of health and safety! We wanted somewhere where the young people could relax and be themselves, enabling them to have fun and make friends. We consciously put in place lots of things to make this happen, such as sharing the programme manifesto with the group, supporting them to come up with their own behaviour expectations, team games to build trust, and consistent adults focusing on pastoral care.
However, what we quickly learned from our sessions was that the main ingredient for fostering a safe atmosphere of trust was communication – both from the adults and between each other.
For us, this included making sure that activities and instructions were communicated clearly to the young people and that carers knew logistical details. It meant communicating regularly with the Virtual Schools, whose relationships were vital to recruiting the participants and planning the programme. Staff from the Virtual Schools attended some of the sessions to support with settling in, and their familiarity and knowledge of the participants further supported communication in the sessions.
We also needed to schedule activities that fostered communication between the group without it being too structured or forced. We found that the activities that worked best for this were collaborative ones where there is still room for personal achievement such as trying something new, but the outcome was something they made together or could share with everyone. Communicating didn't have be limited to talking and presenting though – it could be a collage, a song, a model, or a photograph, or even an interactive voting tool like Mentimeter, which we used a lot in our virtual workshops over the summer.
We also discovered that shared experiences and eating lunch together as a group enabled natural communication to develop after the groundwork of organised ice breakers. A trip to the Steve McQueen Year 3 exhibition sparked a conversation about children in care's experiences of moving schools, while watching a performance of Fame bonded the group over their love of singing and dancing.
Later in the programme we spent some time considering 'safe spaces' in a reflective architectural design activity at Pitzhanger Gallery, and interestingly one of the young people decided to build a hand statue to place in their pond which they said represented 'communication'.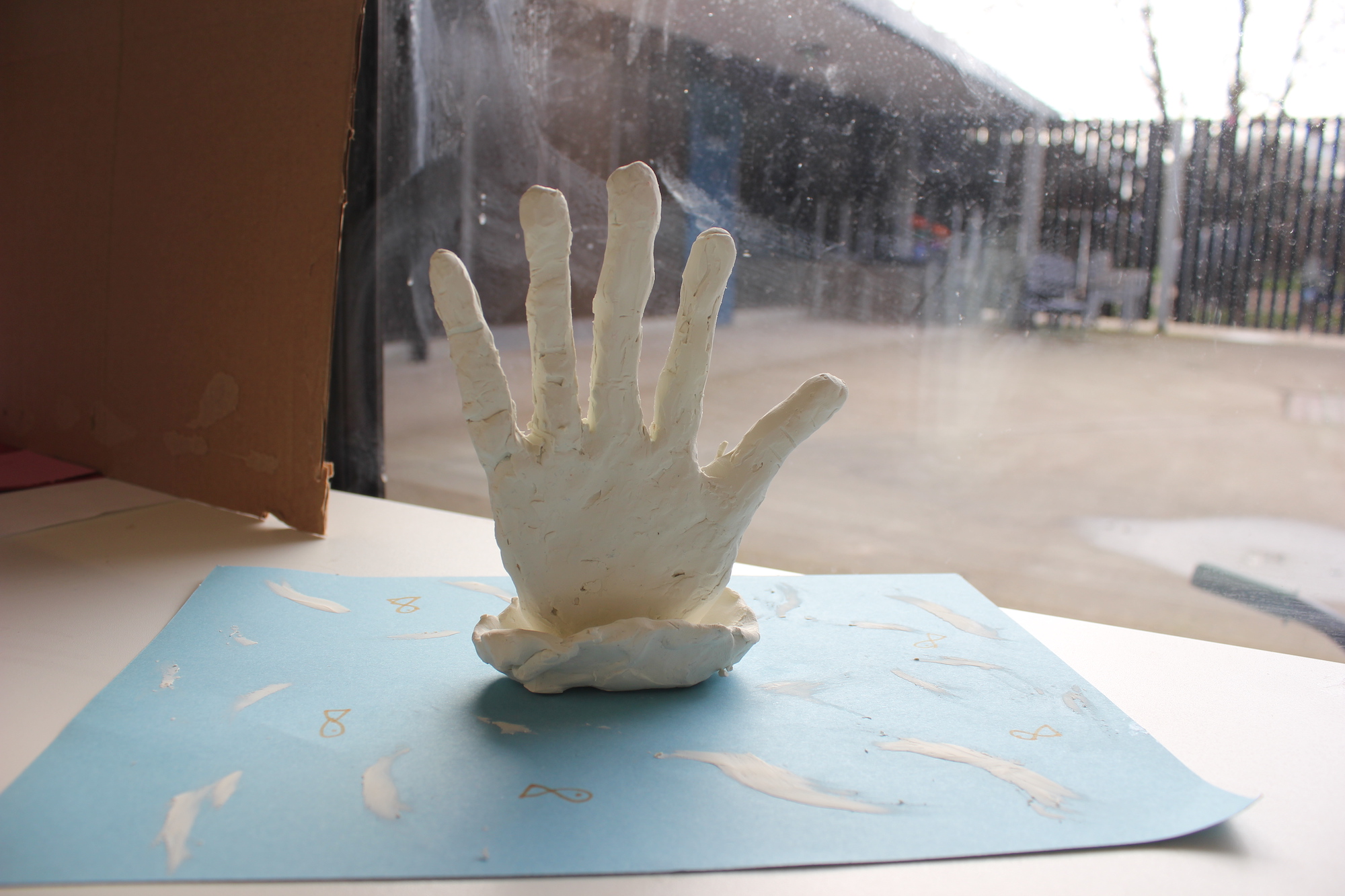 Participant's hand statue, photographed by Seyi Adelekun
Choice
Psychologists often talk about the importance of having a sense of agency for our wellbeing, so we felt it was important to provide choice for the programme participants. For example, we wanted the group to have a choice of activities as often as possible and often had contrasting activities on offer – one performative (e.g. circus skills) and one more focused on making (e.g. fashion design). We found this allowed participants to step outside their comfort zone and it was great to see one young person push themselves to try circus skills for the first time. Within the activities there was always choice too – of materials for backdrops, of designs for lino printing, of a topic for a film. This was important as it gave the young people a sense of agency that might otherwise be missing.
We left the last few sessions unscheduled so we could ask the group what activities they wanted to do once we had got to know them, which resulted in a dancing and drumming session. Being flexible fed into creating a fun, relaxed, and safe environment, while helping the individuals find their voices and opinions.
All of this took considerably more planning than a solid structure with fixed objectives. Although it was worth the effort, it did mean we weren't always able to let carers (and the young people) know what the focus of the sessions would be too far in advance. Moving forward to the next stage of delivery next year, we hope to continue to ensure flexibility and choice while also providing a more concrete schedule. We plan to do this by holding joint planning sessions with all the facilitators and using a framework for individual journeys, such as Arts Award.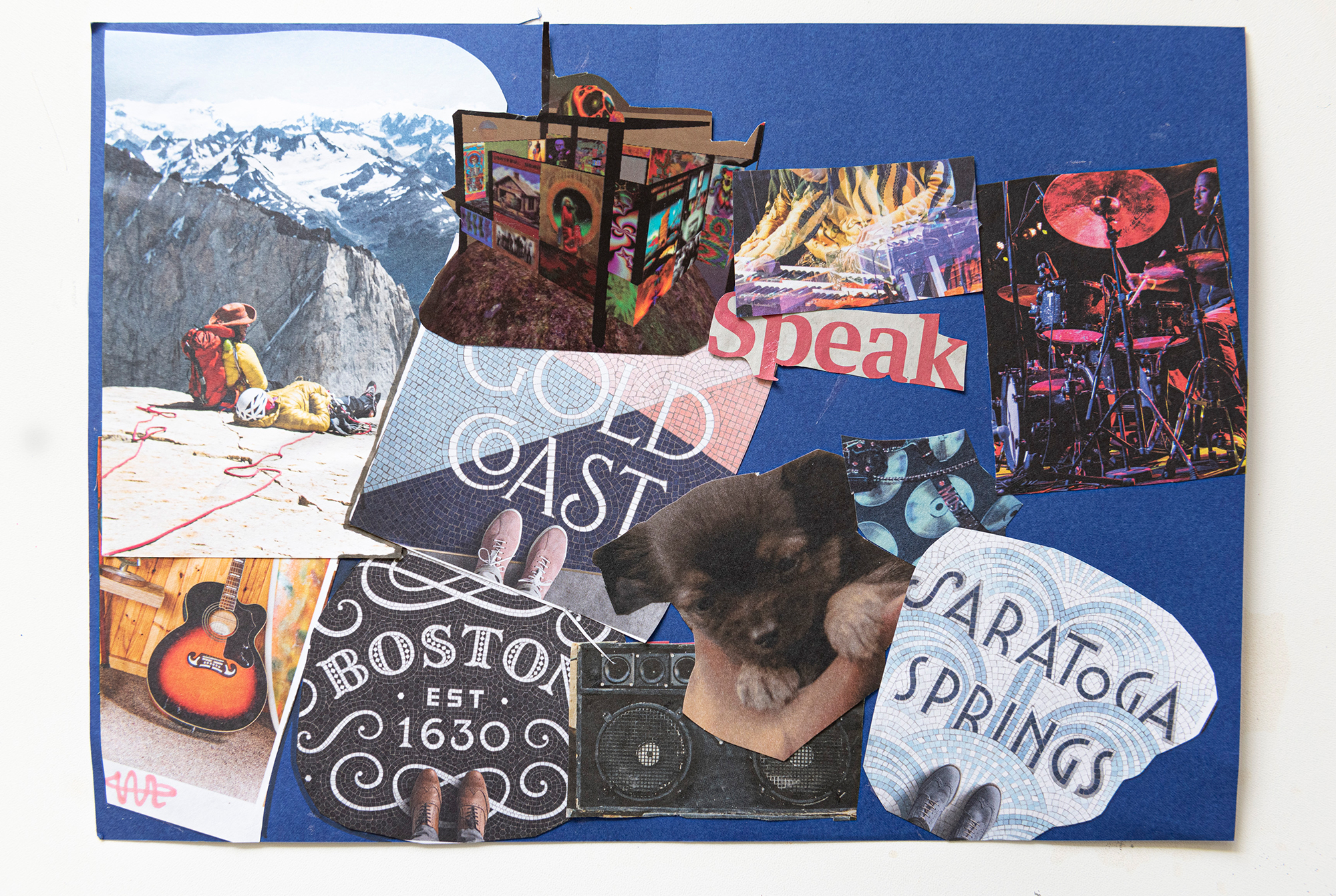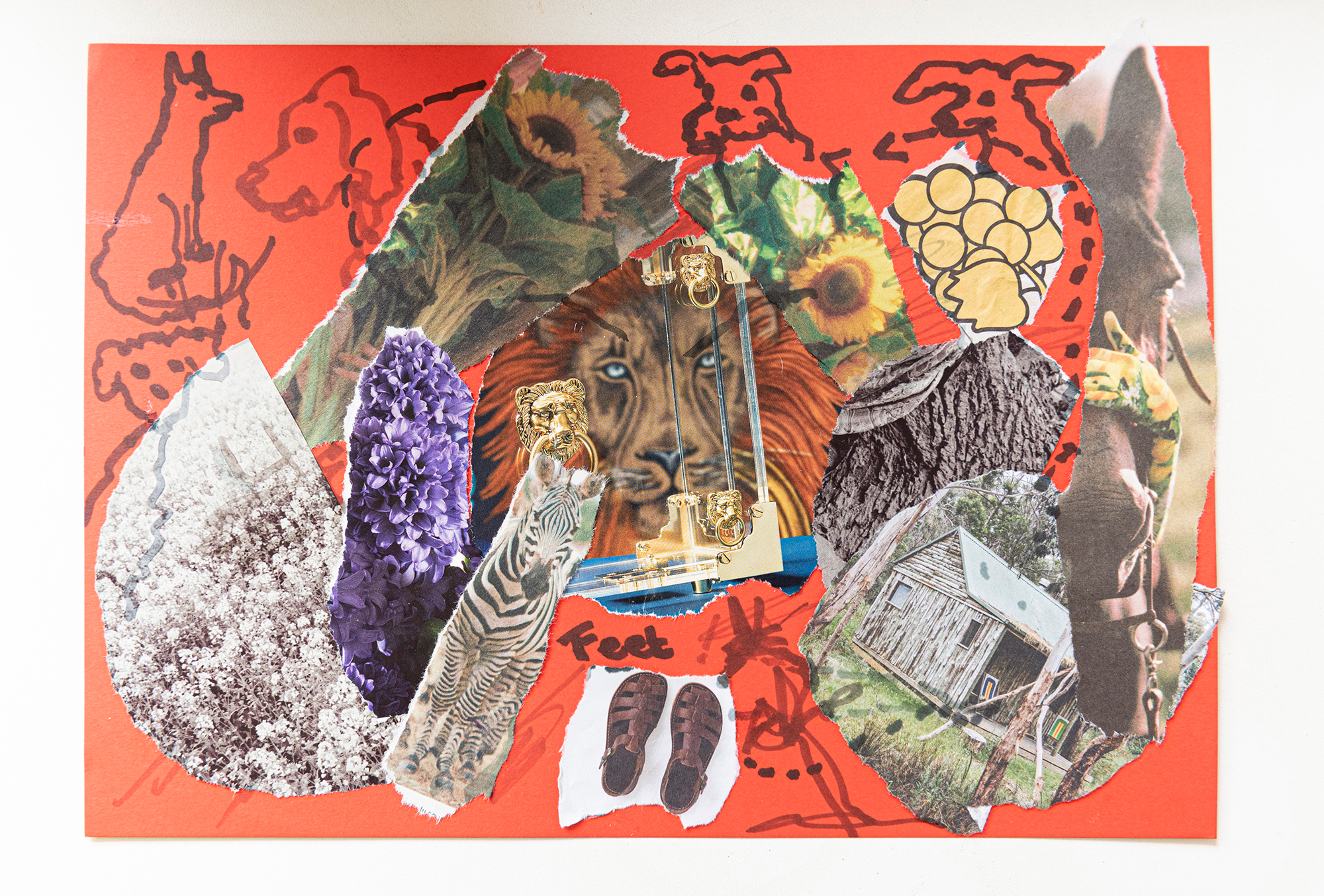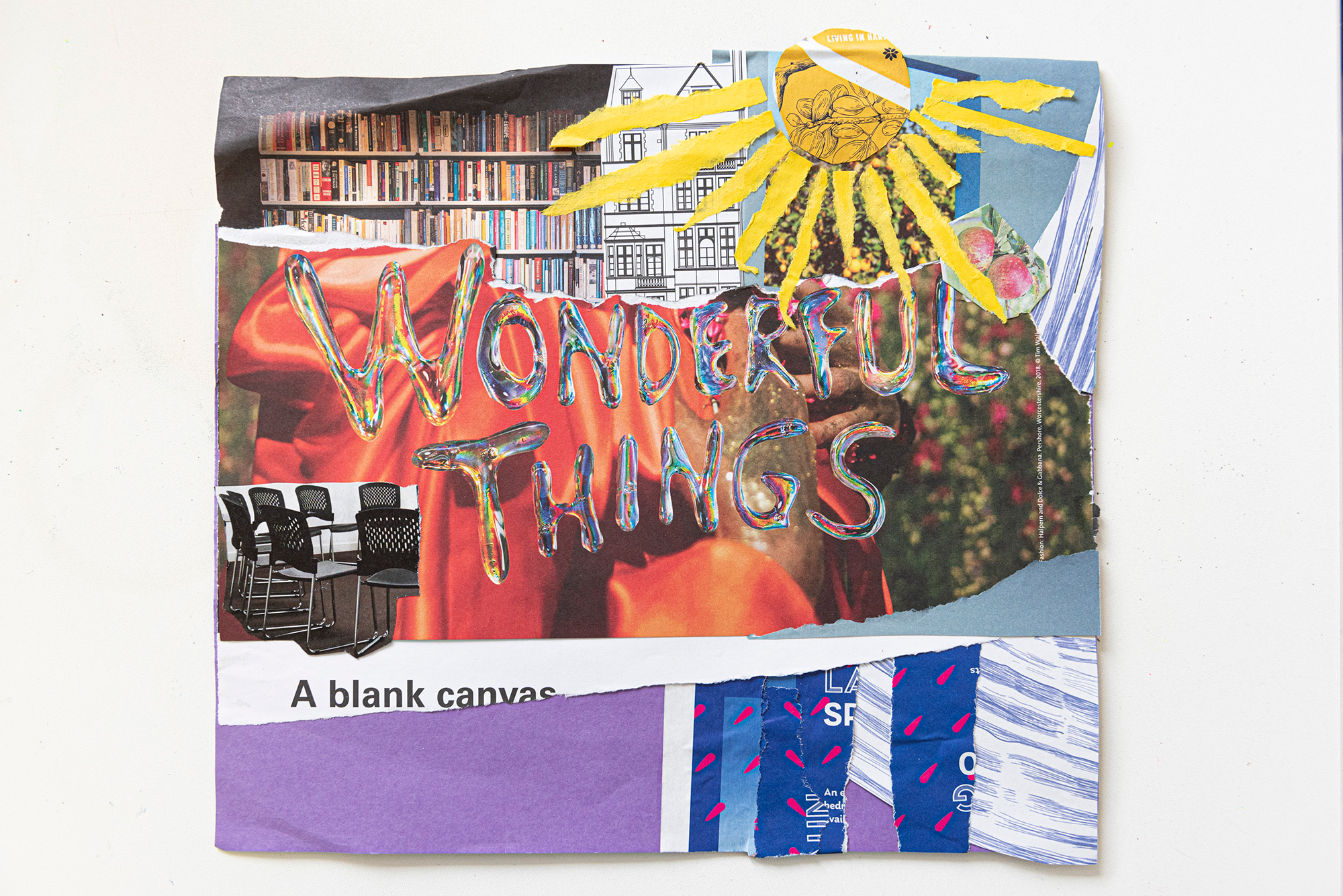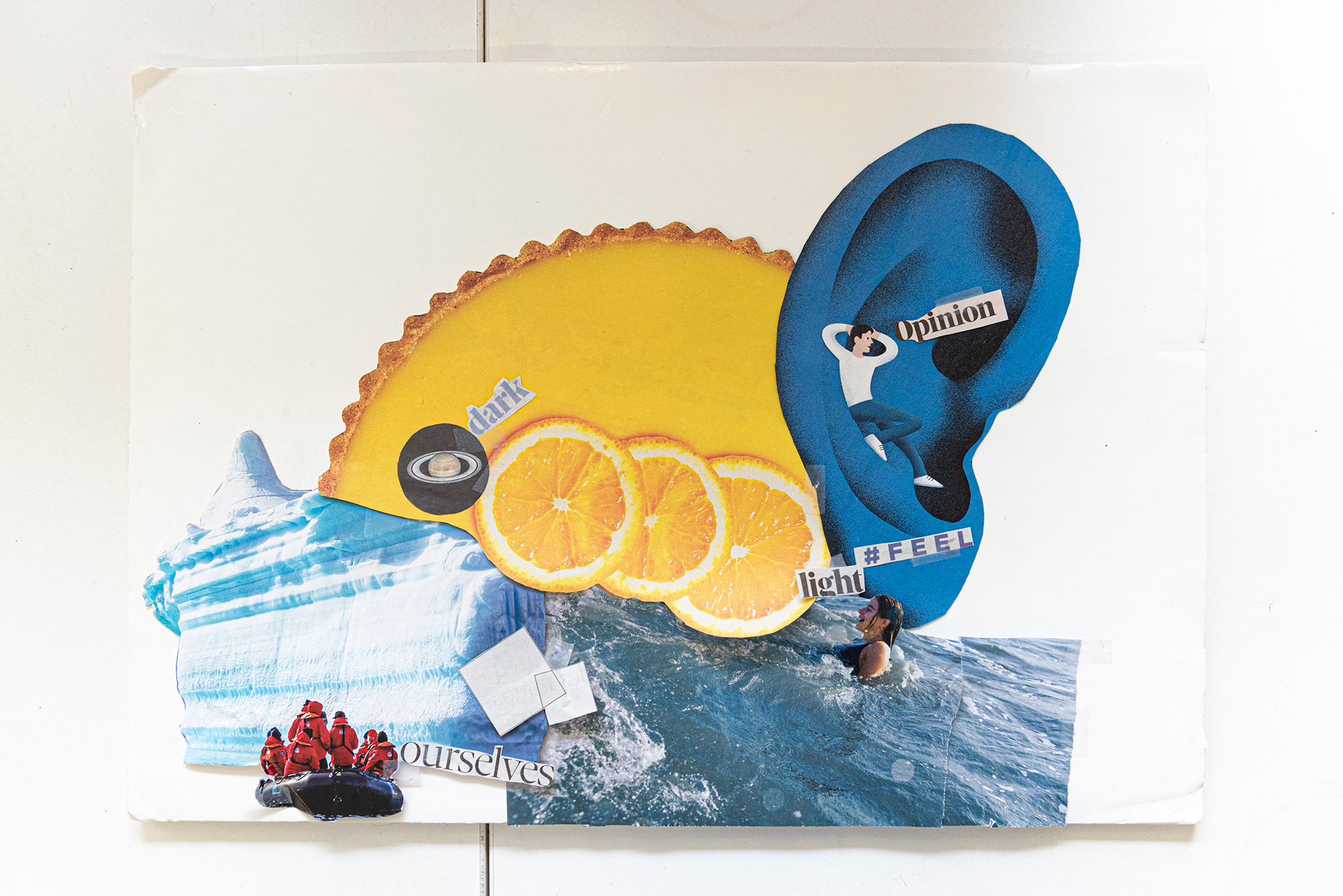 Participants' collages, photographed by Jessica McDermott
Inspiration
We often saw the best results when participants had choice and worked together, but also when the workshops were linked by a common theme or inspiration. We ran three intensive half term sessions for the group, which were themed around rights, democracy, and campaigning. This was to fit with the 'awareness' theme that came out of our consultations with our Care Leavers Collective.
The We Belong participants attended an insightful tour of The Houses of Parliament, which was a fantastic jumping off point to start thinking about how they are represented as a group and what they care about as individuals. The charity Become delivered a workshop for the young people to help them understand all the terminology and adults that are an added part of life for any child who enters care. These were not only important learning points for the young people, but also catalysts for impressive discussions about their personal feelings and identities, and inspiration for visual arts activities such as collages exploring their individual aspirations.
The group were then asked to make a short film about something that was important to them as children in care. Together, they chose to focus on how negative assumptions are incorrectly and unfairly made about children in the care system by adults and the language they felt better described them as a group.
It was a reminder of how sensitive young people are to the perceptions that adults around them have, which might have negative impact even if that isn't the intention, and the pressures that come with constant observation. The more we can consult and listen to young people, the better organisations like A New Direction will be able to serve them in a meaningful way and amplify their voices. Youth voice was an essential part of the programme from the beginning, with the programme being co-designed by a group of young care leavers – you can read more about their experience in Shabnam's blog here.
The portrait photography workshop was another great example where the group expressed themselves without words and learnt to make choices about backgrounds and props to suggest personality, opinions, or emotions.
Images taken by participants in the portrait photography workshop
A New Direction completed the first phase of delivery for We Belong in Spring 2020. We are currently planning the second phase of delivery, which we anticipate to take place in Spring or Summer 2021.