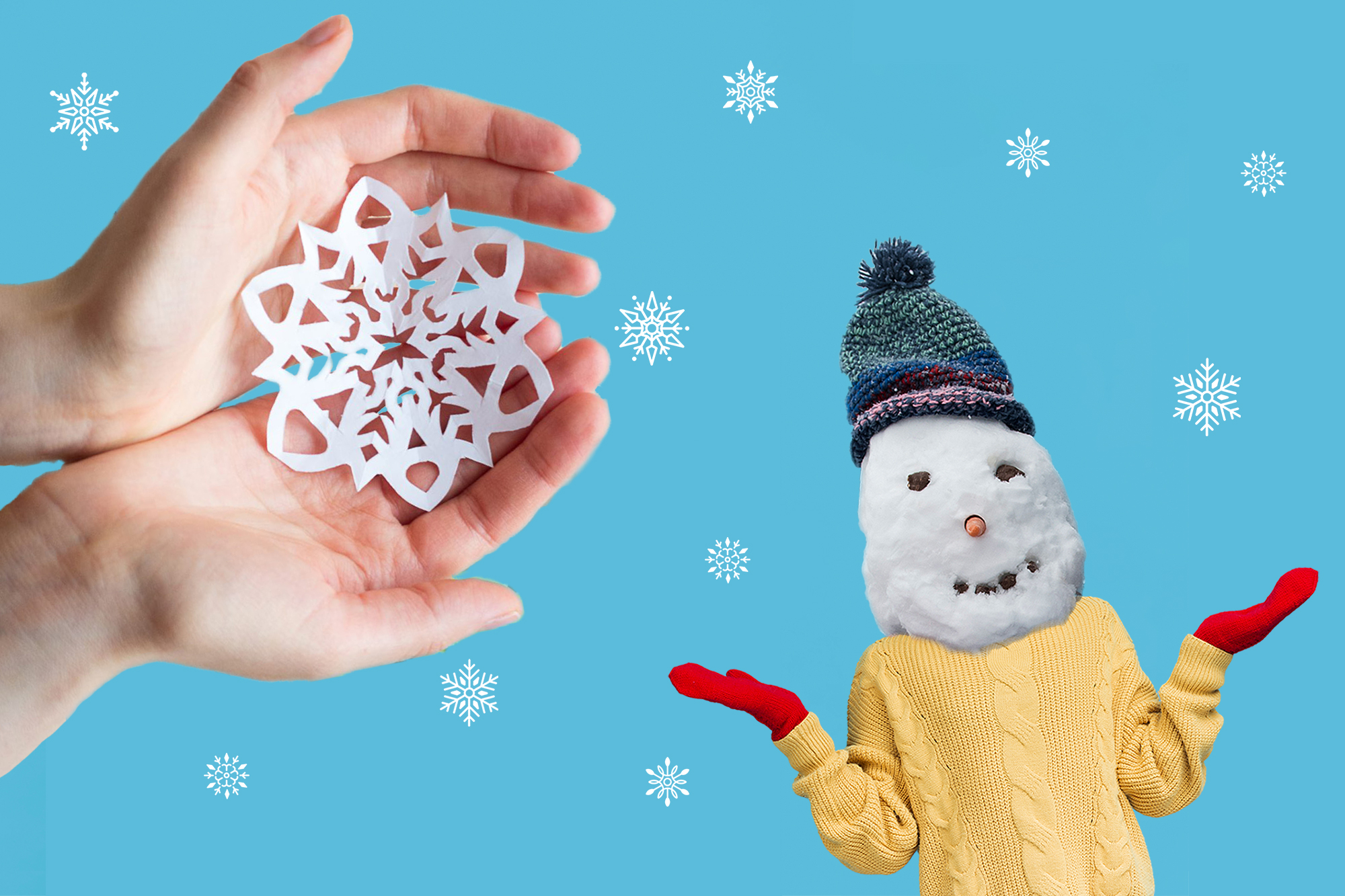 Though the weather outside is frightful, these ideas are so delightful, so make sure to take a break each day, and find some time to make and play!
Embrace that festive feeling
After a long and challenging year, we hope you'll be even more excited for some holiday festivities. However you choose to mark this time of year, there are lots of great cultural offers that will help you embrace that festival feeling and hold the family's attention while you deck the halls and scoff mince pies.
Little Angel Theatre has a selection of live and recorded Christmas shows, some of which you can view for free only (though donations are appreciated). We recommend Mother Christmas, a show that takes you to Christmas HQ, where Mother Christmas runs logistics and air traffic control to help Santa complete his Christmas mission.
Jewish Museum London also has a range of Museum Mornings happening throughout December. These focus on objects from the museum and have a fun crafing element, from making Latkes to creating a Hanukah Lamp! There is also an archive of Families Live videos to watch on the museum's Facebook page.
For another crafty challenge, check out the London Museum of Water and Steam, who have created a festive Burst Water Pipe Christmas Cracker tutorial! They have a range of other family-friendly tutorials on their website as well.
If you're a film buff, check out Into Film's free family-friendly quizzes to test your knowledge of festive flicks. Pick a film, download the questions, watch, and then host the quiz. You can do it at home or connect with friends and family online to share the festive fun!
Pause for thought
Once the festivities wind down, there are lots of fantastic resources that will help you slow down, pause, and think creatively. Take, for example, Barbican's Family Film Club tapestry activity, which teaches you and your children how to make your a tapestry with cardboard, string, and scraps of yarn.
The London Transport Museum also has a range of activities you can do with your kids online, from colouring in classic winter posters to taking part in a range of singing, playing and making activities inspired by the history of our transportation network.
Reduce, reuse and help out
Instead of throwing away all of those plastic containers, gift wrap, and boxes, why not make good use of then with some activities that reuse or repurpose objects. Firstsite's Art Cave programme is a free online video series that followed Iris and Tom as they tackle creative challenges, many of which use materials from around the home.
Imagine the cosmos and make use of scrap materials with this Mandala-making tutorial from BALTIC Centre for Contemporary Art. It's a perfect activity to use up scraps of packaging, wrapping paper, and ribbons.
Look ahead
2021 is nearly upon us, and with that comes lots of hopes and dreams for the year ahead. Take a moment to look ahead and take part in some creative activities focused on what's to come. The Wildlife Trusts has an easy-to-follow recipe for Seed Bombs – heads up, this one may get a bit messy, but it serves as a nice reminder that the days are getting longer and that spring will be upon us again soon!
You don't have to wait until 2021 arrives to plan a getaway – this year has taught many of us to be more resourceful and use our imaginations. Follow the steps in our Keeping Creative at Home blog to travel the world from your sofa. Take an imaginary trip to somewhere you've always dreamed of visiting and create postcards that document your journeys.
Our homes have become more important to us than ever in 2020. Why not explore some of the activities and resources from the Museum of the Home online and learn about how others have experienced 2020. Write a letter to yourself in the future, create a new game, or make a banner that reflect your hopes and plans for 2021.
Go further...
Lead graphic created using images from Freepik
---
Where next?
Keeping Creative at home blogs