Arts Award Supporter
Arts Award Supporter is a way of linking arts and heritage organisations with young people doing Arts Award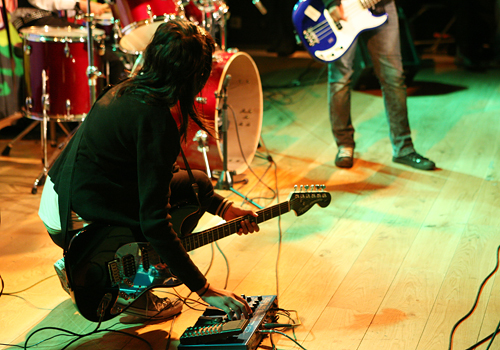 Image courtesy of the Roundhouse: The Clore Studio by Anna Batchelor
What is an Arts Award Supporter?
Arts Award Supporters are organisations offering activities that can support young people who are working towards achieving their Arts Award, such as:
workshops
arts and cultural events which they can review
opportunities to find out about artists and cultural opportunities
a chance to share skills or lead arts projects
A London example
The Roundhouse is an Arts Award Supporter, and offers a range of activities for young people, including circus skills and production workshops.
Why become an Arts Award Supporter?
Becoming a Supporter offers you a way of promoting your activities to young people and Arts Award centres for free. You don't need to run the Arts Award qualifications or have any specialist staff, just think about how your existing programmes can contribute to Arts Award! Let Trinity know when you have developed your offer, and you will be added to the Arts Award Supporter map. The Supporter Starter Kit will help you to do this.
Find out how to become an Arts Award Supporter
Arts Award Supporter Toolkit
We've created a toolkit which provides everything you need to know about Arts Award Supporter - from creating your own offer to reaching out to young people doing their Arts Award.