Creative Schools
How can creative organisations create a combined force when working with schools?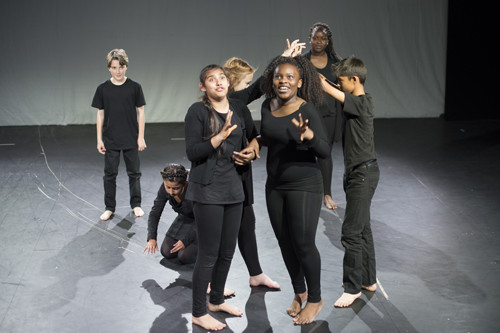 This ambitious new programme aims to create a step change in young people's creative engagement by supporting schools and young people to meet their needs through the exceptional creative opportunities on offer in east London. Creative schools has received three-year investment from the London Cultural Education Challenge against match funding from a range of sources including Foundation for Futures London and Barbican Centre.

The programme is run by a consortium of over 20 creative, voluntary, public sector and education organisations in east London, convened by the Barbican. By joining forces, these organisations provide a united force to support high-quality cultural provision across the east London boroughs.

In April 2016 70 arts and education partners attended the launch of Creative Schools at Redbridge Drama Centre. A day of workshops and discussion sessions concluded with an opportunity for schools and cultural organisations to brainstorm project ideas and opportunities for collaboration.
To date, Creative Schools has engaged 47 schools, 60 arts organisations and 270+ young people in events and activities including brokerage services between schools and cultural partners, youth consultation sessions, and monthly Collaborative Learning events.
You can also visit the Creative Schools website and follow the conversation on Twitter: @creativesch #CreativeSchools
Contact details are Victoria.patrick@barbican.org.uk or hello@creativeschools.london.
---
(Image credit: Sarah Ainslie for the Barbican)