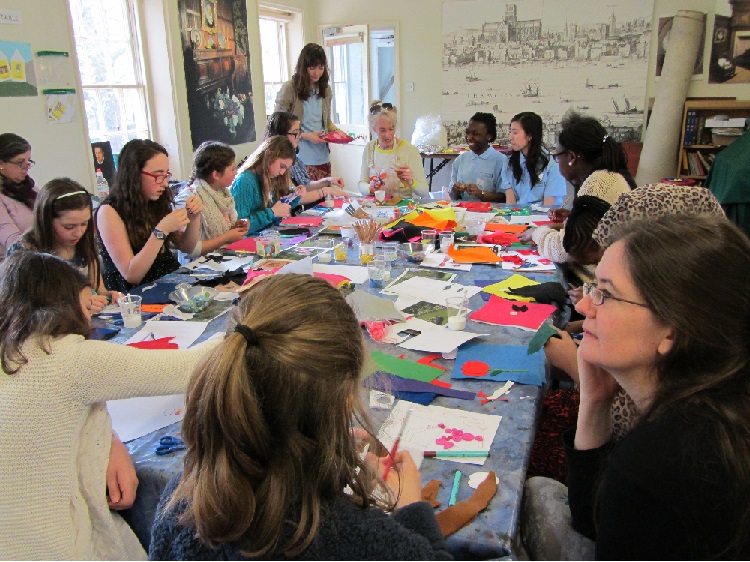 One of the aims of our Arts Award programme is focused on supporting high impact areas of work that either have wide reaching programmes suitable for Arts Award, or that have a specific impact for specific groups of young people. This area of work builds on programmes such as The Summer Reading Challenge, Great British Carnival, and our work with Music Hubs to ensure that even more Children and Young People are able to achieve and progress through Arts Award.
We are currently supporting three organisations to develop their understanding and capacity to deliver Arts Award through their existing programmes and demonstrate the potential to scale the delivery of Arts Award to more young Londoners.
Our high impact programme partners are:
Looking at what conditions need to be in place for library staff to be able to deliver Arts Award Discover and Explore through Chatterbooks reading groups.
Establishing how museums and the Fostering Network can work together to achieve meaningful Arts Award experiences for young people?
Testing how primary school film clubs can use Arts Award Explore to accredit the work that takes place in the national Film Club offer.
Over the coming months we'll be sharing the resources and learning developed as part of these programmes to ensure that our high impact partners can support more of the people they work with to deliver Arts Award. We are also looking for organisations that are interested in developing high impact programmes of activity in 2016/17 – if you have an idea or an existing programme that could fit with this approach, please email artsaward@anewdirection.org.uk

You can also read about our Area Development Arts Award work here