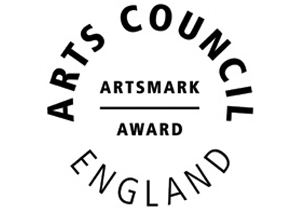 Arts Council England announced on 27 October 2014 that it is updating Artsmark so that it can be as effective as possible in helping to achieve the ambition of ensuring all children and young people have access to high quality arts and culture. The refreshed Artsmark will be extensively piloted from April 2015 and will then 'go live' from Autumn 2015. A number of schools are involved in the 'refresh' process, and more schools will be able to participate in the pilot before the relaunch in the autumn.
Arts Council England have released a statement about the future of Artsmark which you can read here.
Schools and other settings that have already started their application have until 30 January 2015 to complete and submit. This means that if you started your Artsmark application in Round 14 (last academic year) but were not able to submit it, you now have until the end of January to finish it off and get it submitted.
Schools and other settings that have not started an application but would like to be involved in Artsmark are not currently able to start an application. Interested schools are encouraged either to get involved in piloting, or apply when Artsmark is formally launched in September 2015. The pilot will run from April 2015 to July 2015, and more details will be announced by Arts Council nearer the time. If you would like to register your interest in being involved in the pilot please email Laura Fuller so that we can keep you informed.
Schools that achieved Artsmark in Round 12 (11/12 academic year) and were due to renew this year, will now have their award extended until next year. This means that Round 12 schools do not need to reapply this year, and can wait for the relaunch in September (or register their interest for the pilot).
A New Direction will continue to support schools to prepare for and apply for Artsmark. To find out about our Discover Artsmark programme and book a place at a session, please see here. If you have already started an application and are looking for support please contact artsmark@anewdirection.org.uk.
The Artsmark INSET programme will run in the spring and summer term and will support schools to develop and implement their strategic vision for the arts and culture in preparation for the relaunch of Artsmark in September 2015. Dates and details will be available very soon. If you would like to register your interest in this programme please email us
We'll post more details here about any developments when we hear about them. If you have specific questions or concerns, contact us