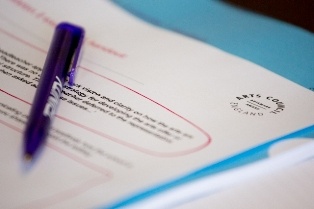 (Image taken from the Artsmark website)
London has the highest number of Artsmark schools – and the largest number of Gold schools – anywhere in England. This is testament to the dedication of London schools to delivering high quality arts and cultural opportunities for their students.
A New Direction is committed to supporting more London schools to achieve Artsmark and to work with Artsmark schools to continue to develop their provision. We know that peer support is increasingly important to schools and that the experiences of Artsmark schools can be invaluable to schools preparing to apply.
That's why we have created a network of Artsmark Ambassador schools – Artsmark and Artsmark Gold schools that achieved Artsmark in the last two years, and who are keen to share their experience and expertise with others. There are currently around 30 Artsmark Ambassadors across London.
Artsmark is currently changing (you can find out more about this here), which means that now is a great time to be considering how you can strengthen your school's arts provision, ready to apply from September 2015. If you'd like some support from an Artsmark Ambassador, email us and we'll try connect you with someone who can help.
Depending on how much time they have, support from an Artsmark Ambassador could include:
Answering a couple of questions by email
A phone call or short meeting with a similar school to share experiences
A learning walk around your school
Acting as an Artsmark 'buddy' to a nearby school preparing to apply for Artsmark
If you're from an Artsmark school and would like to become an Artsmark Ambassador, please see here.