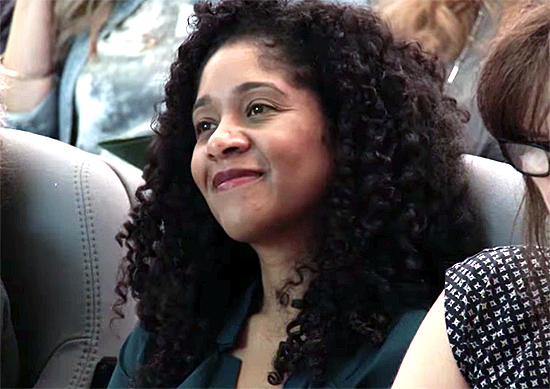 Poet Jacob Sam-La Rose opened the conference, speaking about the importance of the arts and culture in schools, reflecting on his own experiences working with children and young people and the power of poetry and the spoken word to engage them in learning and in articulating their own experiences. Jacob's performance of his own poetry was an inspiring start to the day.
A panel discussion between Kate Attard (Trinity College London), Helen Nistala (London Curriculum lead at the GLA), and Oonagh Barry (head of Hounslow Music Service), alongside Steve Moffitt (CEO of AND) was chaired by Louise Thomas from the Innovation Unit. The discussion considered a range of innovative approaches to delivering activity in schools, including Artsmark and the London Curriculum, as well as how music hubs can support schools.
Professor Anne Bamford closed the morning's session, speaking about the role of arts and culture in schools, and sharing her ten ingredients for good quality practice:
Take risks: use pilots to try things out
Have lots of partnerships with good people: the more partners you have, the more ideas you
Have flexible structures: change the timetable, open the doors to let people in
Take a research oriented approach: set a research question even in the classroom – use enquiry and make things open ended
Make time for good planning
Evaluate and show impactMake sure that whatever you do is accessible to all: restriction hampers success
Use local resources
Publish and present things beautifully: this increases the quality of the experience for the child – have opportunities to present and perform
Professional development and teacher education is key
The afternoon's breakout sessions were an active two hour workshop constructed around Edward de Bono's "The Provocation Technique". Together teachers explored how this method can be used as powerful creative tool when trying to come up with new and innovative ideas or addressing long-standing challenges in numeracy, literacy, communication, and digital. You can download the approach and some of the ideas shared in the session below
Download Exploring the curriculum through the arts - resource
Our next networking event

Our next networking event will be our conference Artsmark – Exploring the Arts, on 29 January 2015 at Coin Street Conference Centre. For more information see here
View a film of the day
---
Hear from teachers
We also had the opportunity to talk to teachers from London schools at the conference. We asked them to talk about their main priorities in their school for arts and culture.
For more clips, go here