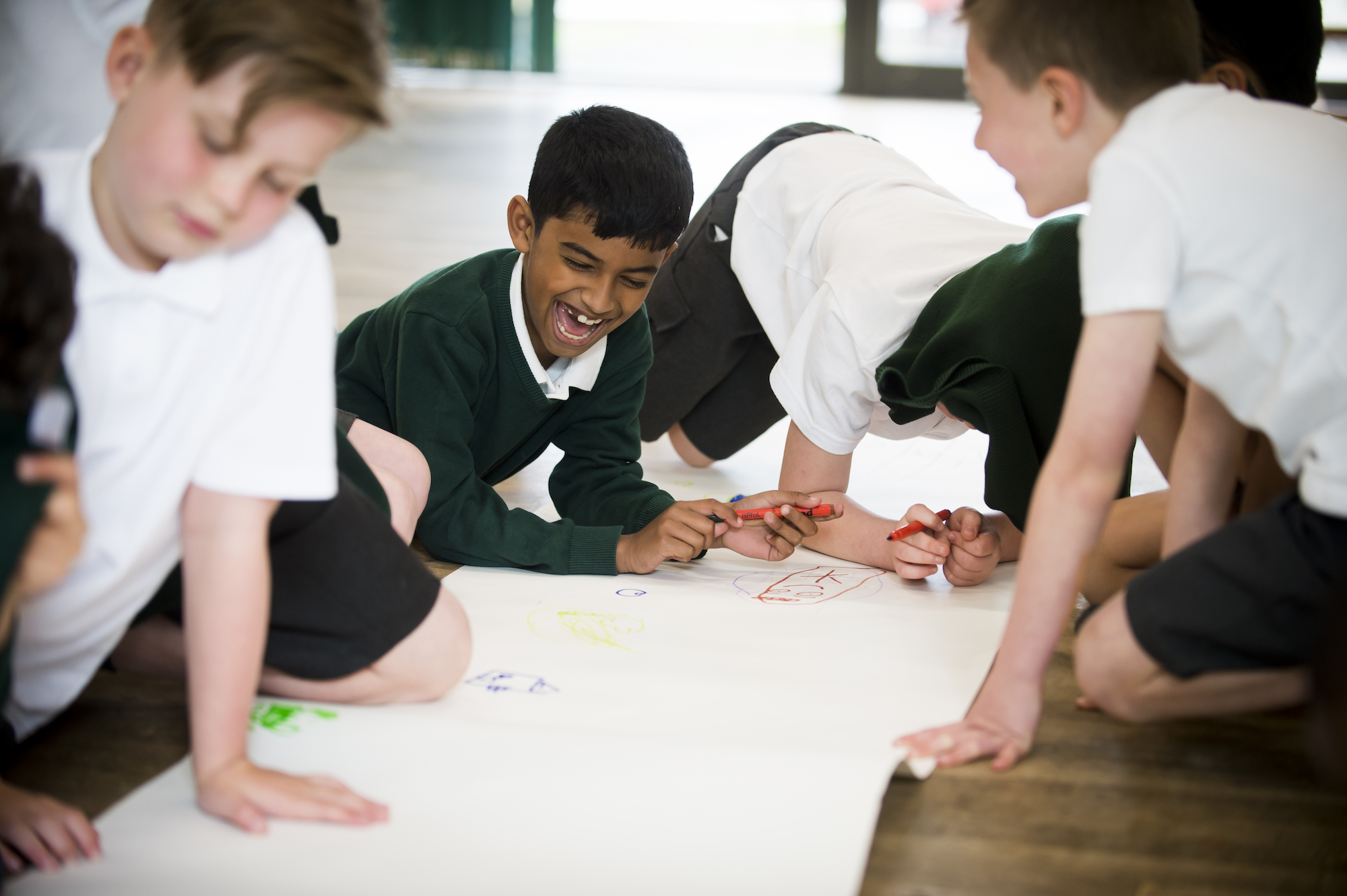 This summer, many young people across London will take part in summer school activities that provide academic support and creative enrichment after much disruption caused by the COVID-19 pandemic.
Compiling a selection of our own resources with a slew of activities and ideas from across the cultural sector, A New Direction has put together this summer school blog to help support the engagement and wellbeing of your summer school pupils. You can find details of the Department for Education's Summer Schools programme for secondary schools here.
Every summer school will have its own aims and learning outcomes that are tailored to your pupils. These suggested activities can help frame your programme and provide an outlet for creative reflection and self-direction.
Creativity and self-direction
Creative writing, zine-making, and drawing are all great tools for capturing progress and giving young people an opportunity to reflect during their summer school programme. Using A New Direction's Zine Resource or Emily Fellah's Comic or Picture Book templates, start your group off with a blank story and invite them to document the week in a way that suits them.
Alternatively, ask them to first document the end of their journey, and then encourage them to use the course of your programme to document how they reach their goals. These self-directed publications can be an outlet for capturing students' experiences in their own words and on their own terms.
Check out these other resources that give ideas for how to capture activity in your zines:
We hope this framing will support the wider enrichment and wellbeing objectives of summer schools. You can also make use of the themed resources and content below, which includes a wide array of creative activities.
Raise your voice
Encourage your students to consider the things they care about and the change they want to make in the world.
Take care
Look after yourself and take time to reflect. These resources can be adapted to thread wellbeing through your summer school plans.
Get moving
There are lots of ways to get moving this summer. From moving your body, to exploring the spaces around you, you can play with movement in a new way each day.
Get experimental
Summer is a time to be adventurous and try something new. Why not experiment and challenge your pupils with some of these playful activities.
Read some new books
The Virtual School Library provides a free online book and accompanying resources every week and is designed to complement existing school libraries. Popular children's authors and illustrators also share exclusive videos and their top three recommended reads.
Explore five-dimensional creative thinking
This year, A New Direction has applied the five-dimensional creative thinking model to our Teaching for Creativity programme – a series of rich learning materials designed to develop young people's creativity through a broad and diverse curriculum.
The five-dimensional creative thinking model was developed from decades of research by Professor Bill Lucas, Professor Guy Claxton and Dr Ellen Spencer, and has now been widely adopted into learning policies across the globe thanks to years of field trials through the Centre for Real-World Learning at the University of Winchester.
The diagram below outlines the five Creative Habits of Mind and offers a means of tracking the development of creativity in pupils.


We believe, like many others, that creativity can be taught and learned, and we want to support schools and teachers to feel equipped to do just this. Explore our Teaching for Creativity resources to find out more about how this model can be embedded into your own teaching and improve creative student outcomes.
---
Where next?
More creative tips for teachers