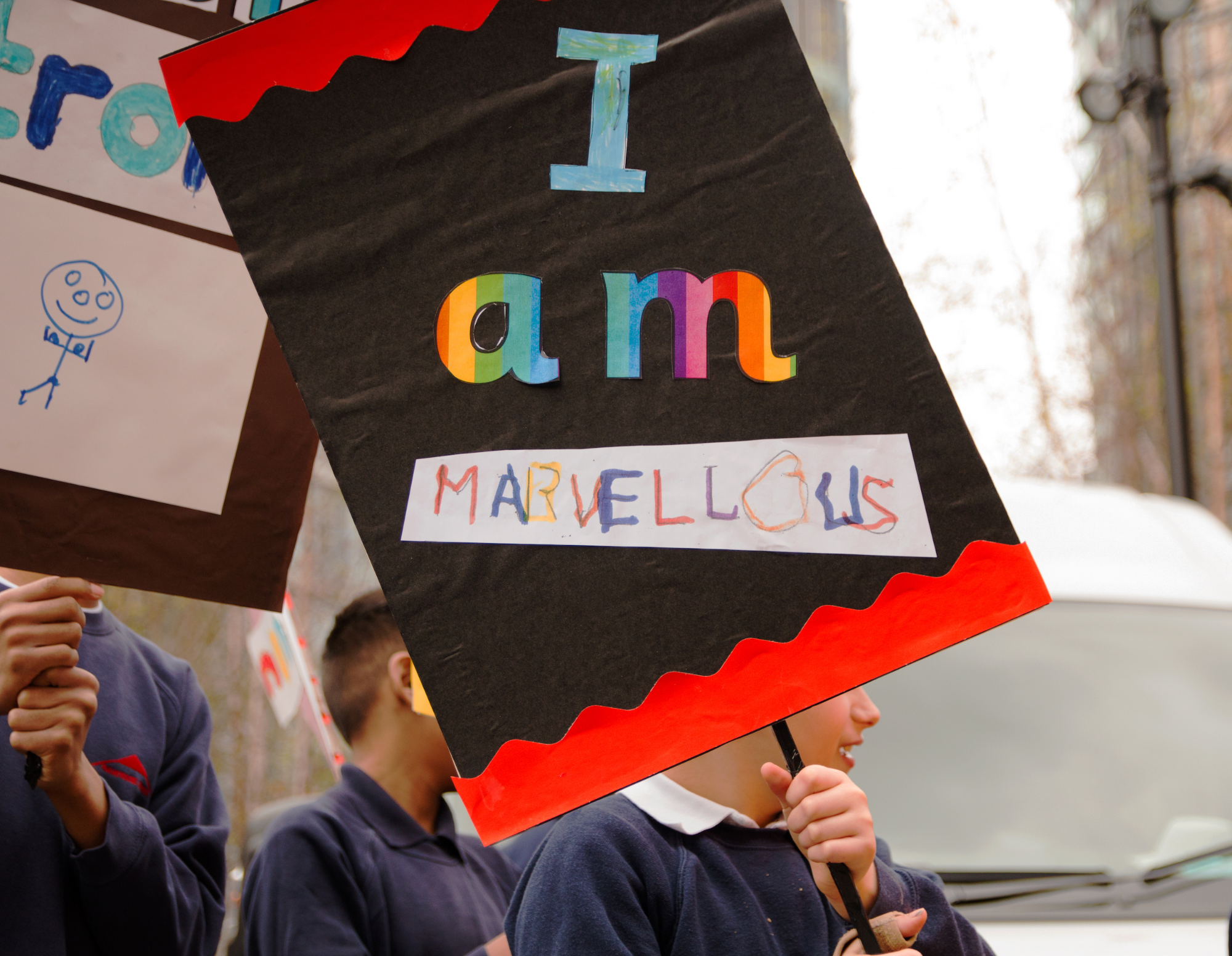 I Am At Tate Exchange Festival 2019. Photo credit: Dubheasa Lanipekun
I Am At Tate Exchange Festival is a partnership between A New Direction, Tate Exchange and London special schools. The festival empowers D/deaf, disabled and neurodiverse young people to explore their creativity. Young people have the chance to showcase their talents, leadership, ideas and opinions.
As we move into our fourth year of programming, this year will feature more youth-led activity than ever before. Taking the theme of 'Power' as inspiration, we will be working with students to help bring their ideas to life.
What does 'Power' mean to you?
Ahead of next year's festival, which will take place from 24-28 March 2020, we asked some of those involved some 'power' related questions…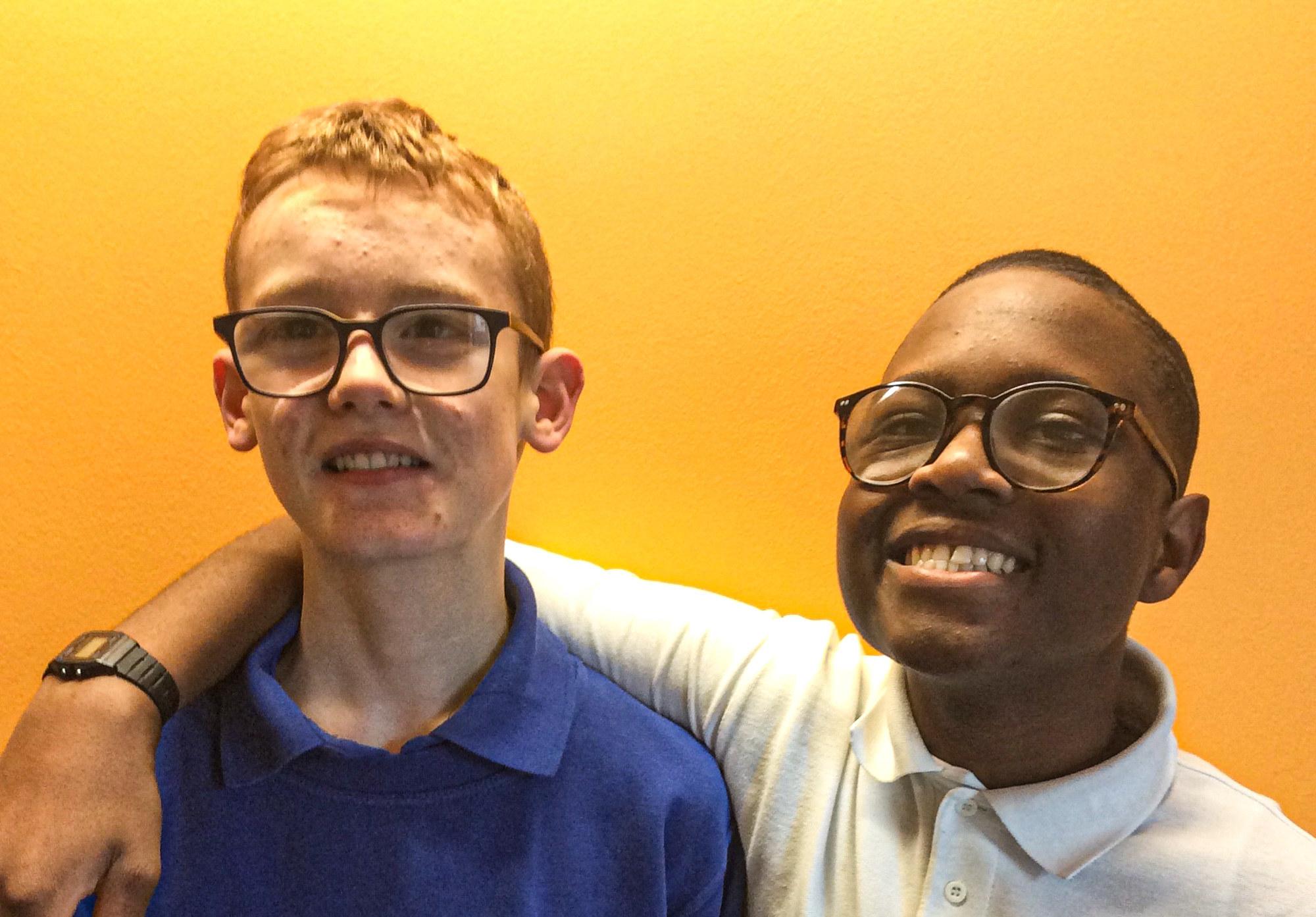 Kerri Ovel is Assistant Headteacher at Beatrice Tate School. Beatrice Tate are one of the schools involved in our SEND Network, who will also be taking part in the festival next year. Kerri asked two of her students, Desmond and Jack (pictured above), to reflect on next year's theme.
When and where do you feel powerful?
"at school when it's nice and bright in the morning."
"when I feel happy"
"when you do it by yourself with a bit of help"
"when I help other kids"
"when I make new friends at other schools"
"when I see my friends"
"when I am dancing at dance club on Thursday"
"when I am singing Ed Sheeran songs"
"We Will Rock You is very powerful"
"when I tell jokes and make people's day happy"
"when I won Jack Petchey award for doing independent work"
"my old teacher made me feel powerful"
When and where do you NOT feel powerful?
"when you don't feel happy"
"when the adults do the stuff for you"
"when you're not well"
What powers can you bring to I Am At Tate Exchange Festival?
"making new friends"
"telling jokes to people"
"dancing"
---
Titus Battiscombe will be joining us as a Festival Assistant this year. He is on a work placement through my AFK, a charity who work to prepare students with learning disabilities for life after school through accredited education, training and work experience programmes.
Titus will be helping us to programme the activities at the festival. We asked him about the artists and artwork he finds powerful.
Some art I find powerful
The book and play A Curious Incident Of The Dog In The Night Time. This is for very personal reasons as it led to me discovering that I had autism and finding that out gave me the power to be myself.
Some films I find powerful
Beautiful Boy. This was the first film that made me cry. That is down to the performance of Timothée Chalamet. His performance broke my heart. He is one of the best actors of his generation.
One last film that I found powerful is Call Me By Your Name, also starring Timothée Chalamet. It's one of my favourite films of all time. It's beautifully shot and at its core is a beautiful powerful love story.
Some artists I find powerful
David Bowie. He was so confident he was just able to be himself. I find that powerful.
---
Christopher Sacre is an artist and creative practitioner. He will be working with a range of schools in the lead up to the festival - running workshops and making art to be shown in the festival space at Tate.
When and where do you feel powerful?
I feel powerful when my abilities are recognised, I'm accepted for who I am and I can inspire others to be accepted on their own terms.
When and where do you NOT feel powerful?
I don't feel powerful when I am not taken seriously because I'm seem as different, and somehow a lesser being, because of my deafness and perceived disability, as if somehow people have less faith in me because of this.
What artforms make you feel powerful?
Bold colours provide me with a sense of power through provoking strong emotional responses and exciting my imagination.
What powers can you bring to I Am At Tate Exchange Festival?
My power is the ability to inspire others to be free and create what they want to create, and they in turn inspire others, spreading inspiration and creativity.
---
We look forward to welcoming you to I Am At Tate Exchange Festival from 23-28 March 2020! Expect dance, music, craft, theatre, textiles and so much more. The space is accessible, everyone is welcome, and the festival is free to attend.
More information about activities will be posted in the New Year. In the meantime, sign up to our newsletter to stay up to date.
Last year we welcomed over 300 young people and 3,000 visitors into the space. 100% of walk-in visitor feedback rated the experience as 'good' or 'excellent'.
Watch a highlights video below
Read a roundup blog from the 2019 festival
For many students, the festival was the first time they'd visited Tate Modern. 77% of students also told us they tried something new during their visit. We look forward to giving more young people their first gallery experience in 2020. Once again, we will demonstrate that children of all abilities can play an active role in London's culture.