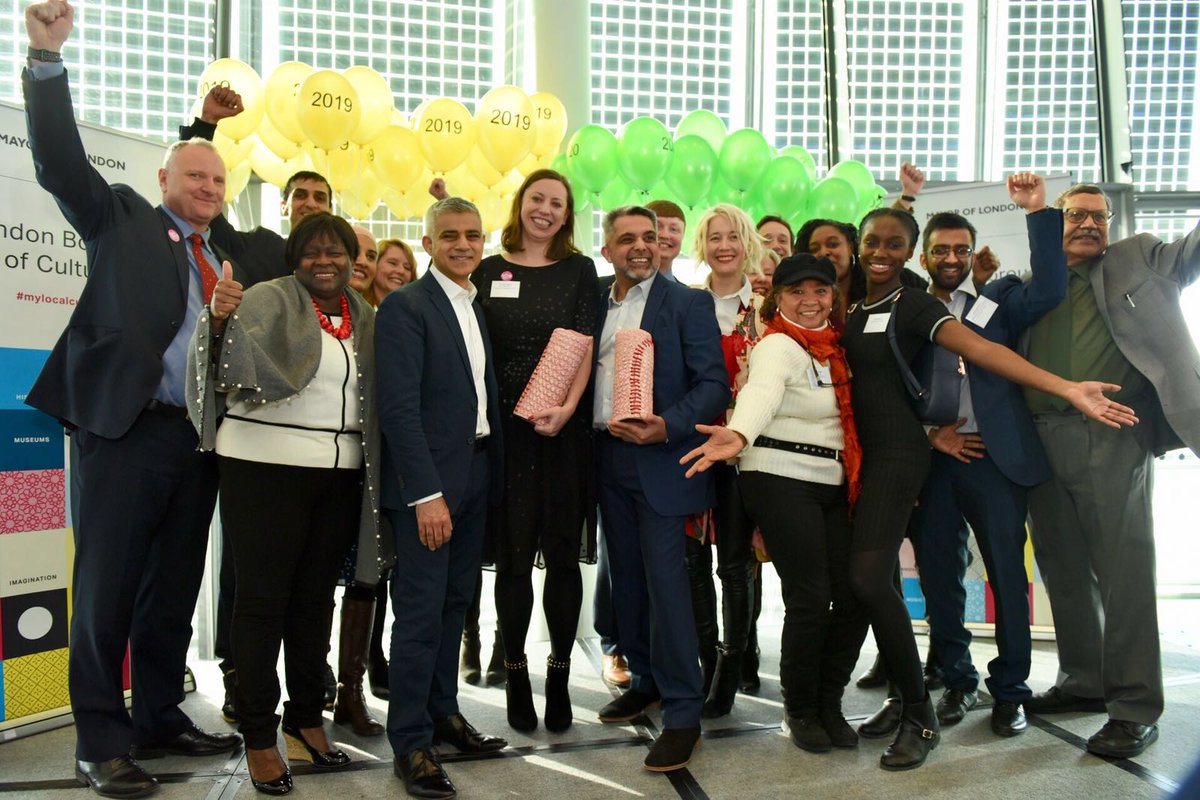 You can find out more about Brent's programme here.
And read Waltham Forest's bid here.
At A New Direction, we work to ensure all young Londoners have the chance to fulfil their potential through creativity. The London Borough of Culture initiative is a unique opportunity to shine a spotlight on the creativity and the rich culture of our city, and we can't wait to see how the work develops. We're delighted that earlier in February the Mayor allocated extra support to ensure young people have the chance to get involved, as well as supporting a programme for cultural entrepreneurs.
We also can't wait to hear more about the exemplary projects supported in Barking and Dagenham, Camden, Kingston, Lambeth, Lewisham and Merton. We believe wholeheartedly in the value of local celebrations that support communities to shout about and celebrate their parts of the city alongside professional makers and artists, and will do our bit to platform this work when the time comes.
Everyone who has been through the bidding process for this programme will have explored new ground with partners, stakeholders and communities, and brought together new ideas authentic and powerful for your place. Even if you weren't successful this time this is a significant process and we hope there'll be opportunities to build your plans and thinking from here - please do let us know if A New Direction can help with your next steps.
At the end of March, we'll be sharing details of a new joint-investment programme to support the infrastructure for cultural and creative learning for London. We'll be looking for partners to invest alongside A New Direction in new collaborative, strategic initiatives that can address some of the factors we see as important in enabling young people's capacity to be creative. We'd love to hear from local authorities who have ideas about, or are building and shaping new programmes with a long-term view that would make a real difference to the lives of young people in your area. Please contact Hasina Allen and we'll keep in touch as more is released about the programme.
Congratulations again to everyone involved! We can't wait to see the work build over the next few years.
---
Image credit: Heritage Lottery, via Twitter