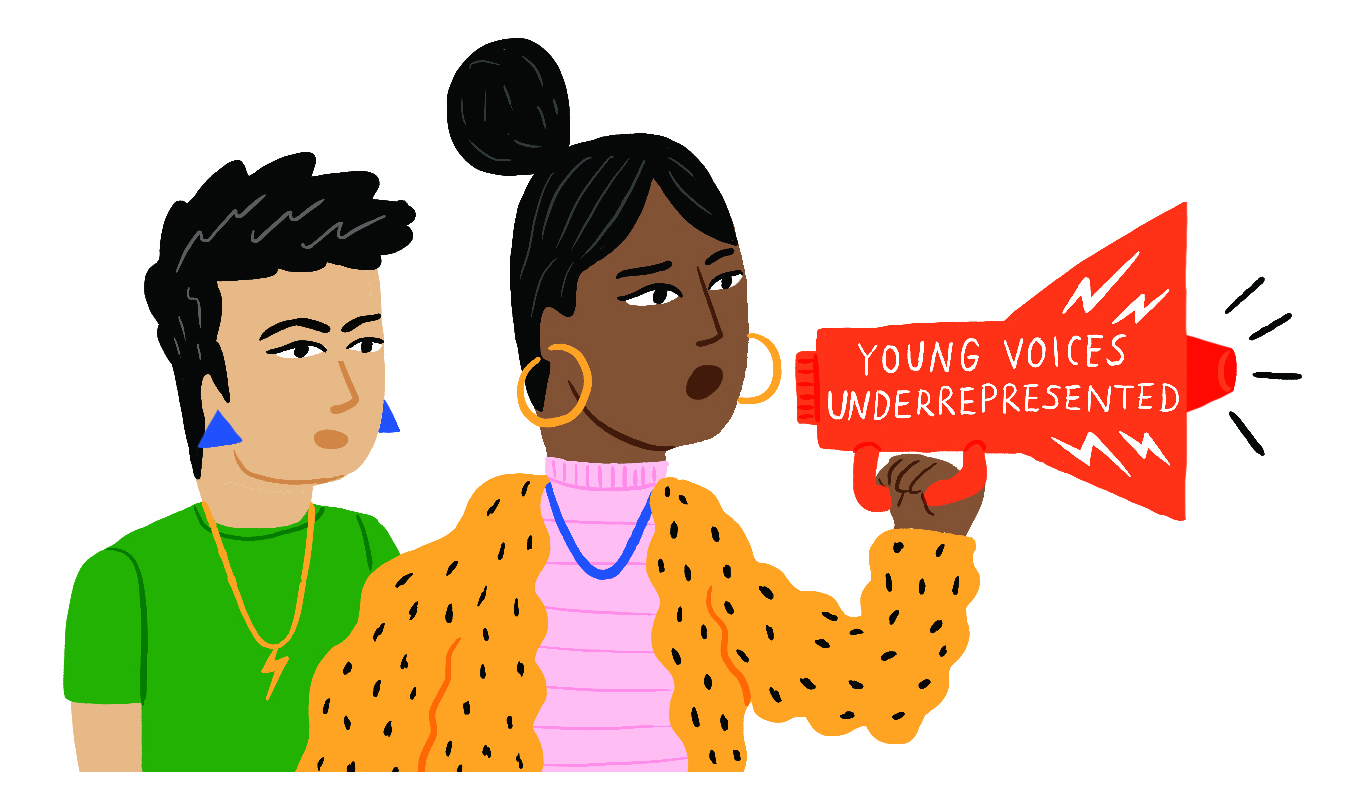 Shortly before Easter, we shared information about Challenge London, our new joint-investment programme building on our work with partners through the London Cultural Education Challenge over the past three years.
At the heart of the framework is a presentation of six themes, all of which emerged from our digest of recent research as significant in affecting young Londoners' capacity to be creative and take an active part in shaping culture in our city. You can find out more about these ideas here; they are Fairness, Wellbeing, New London, Preparing for Work, Influence and Power, and Pressures on Institutions.
Shaping the six themes has been an active, iterative process of conversations with colleagues and representatives from our Young Challenge Group, and considering learning and ideas within the literature. As the process progressed it became clear that each individual factor we were discussing isn't isolated, but that they intersect and influence each other. With this in mind, we've looked to shape a series of themes which together share a holistic picture that's about enabling fairness in its broadest sense - through freedom of choice, and freedom to create and be creative, in all the different forms that might take. This was important in our decision to present the themes together all on one page.
Our aim through the Challenge is supporting partnership work to approach these ideas in London. We hope that the themes and evidence presented will be a useful starting point for discussions about the situation for children and young people in your area or context, in which dynamics rise to the surface. All of the ideas are complex, long-term considerations for our city. We won't solve these in four years, but we hope that through the Challenge we can contribute to and support ideas, models, and initiatives to take the next steps towards approaching these factors.
A great deal of valuable learning has emerged through the London Cultural Education Challenge and work with partners who have received investment over the past three years. We'll be sharing more later in the year, but in the meantime, you can read about these initiatives and their experiences here, and listen to our first Challenge podcast below.
(Transcript of podcast available here)
Alongside Challenge London, we have also recently developed an overview of our developing Place Strategy. Over the past few years A New Direction has been involved in several place-based programmes. The strategy document is a starting point for sharing some of our ideas and thinking about work in this space, alongside observations about our situation in London and presentation of some data we think is interesting and could be useful to draw on in thinking and planning.
Similarly to our approach to the Challenge themes, this representation of a 'place-based' strategy starts from thinking about how we holistically understand experience of living, going to school and growing up in a local area in the context of creativity and culture. Challenge London is one of the ways through which we hope to be able to support the priorities emerging through the preparation of this document, and the first Challenge strand (Strand 1) is express in its ambition to support work rooted in local areas.
We'd love to hear your feedback on this overview document and factors or considerations we might not have yet considered.
More information about how to propose ideas for Challenge London will be shared later in the summer term and timelines for this are on our website. Please do sign up to one of our upcoming Q&A sessions if you'd like to talk in more detail or get in touch with us.
For more, please visit: www.anewdirection.org.uk/challenge